The same week that William Campbell keeps its doors opens for the first First Friday, you can see Field Presence, their current show of paintings by Jane Helslander.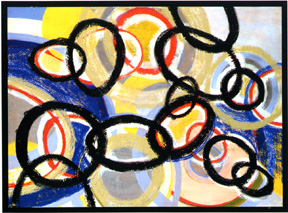 This abstract artist's circular forms are often pleasing to the eye, especially in the floor mosaic she did at Dallas/Fort Worth International Airport.
Field Presence, thru Oct 13. William Campbell Contemporary Art, 4935 Byers Av, FW. 817-737-9566.