From the Department of One Man's Vandalism Is Another Man's Creative Expression comes Heliotrope's show Out on a Rail.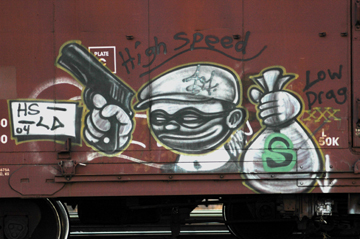 Photographer Michelle Winder took pictures of graffiti on boxcars of trains passing through Fort Worth, and the results are, in some cases, pretty eye-catching.
Out on a Rail, thru Oct 13. Heliotrope, 3461B Bluebonnet Cir, FW. 817-924-1113.