If the video game Guitar Hero had only songs written and performed by Texas music legends, it's a good bet that one song by Owen "Boomer" Castleman would be unbeatable.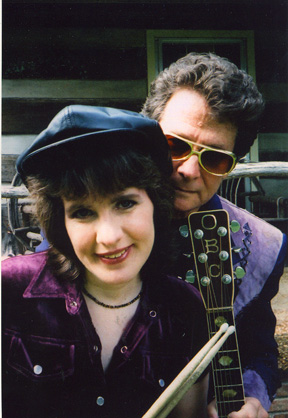 The heralded rock/country guitarist and Farmers Branch native has had a career that even the most imaginative of Hollywood producers would find unbelievable. He has played and recorded with dozens of chart-topping musicians, written and produced gold albums, and has enjoyed Billboard success. He is an inventor, a musical director, and even did the vocals on an Oscar-winning soundtrack produced by the legendary Quincy Jones.
Now 62, Castleman started his professional singing career at age six but didn't pick up a guitar until he was 12, after he cut the two main tendons in his left forearm and started playing the guitar as physical therapy His early influences included folk acts like The Kingston Trio. He didn't really get into rock 'n' roll until after Buddy Holly died. He continued playing music and writing songs throughout his high school years at St. Mark's in Dallas, where some of his classmates included Boz Scaggs, Steve Miller, and Tommy Lee Jones.
When he was 17, he started playing with former Arlington Heights High School student John Deutschendorf, better known as John Denver. Castleman said that one of his greatest memories was the moment Fort Worth boy Deutschendorf became Denver at a club in Westwood, Calif. "There were four people in the audience," he said. The club owner, Randy Sparks, likened "Deutschendorf" to a disease he got "in the service." Sparks recommended "Denver." "I was sitting right there when Randy Sparks gave him his name," Castleman said. "Everyone thinks it's because of some Rocky Mountain high, but that's not true. That's the single most unique event in my musical career."
Castleman also started a band called The Survivors, featuring young Michael Nesmith, who would later become a member of The Monkees. Nesmith's replacement in The Survivors was Oak Cliff native Michael Martin Murphey. In 1966, Castleman and Murphey also played as The Lewis and Clark Expedition. That band was Colgems' (Colombia and Screen Gems studios) attempt at replicating the magic of their prized property, The Monkees, who were enjoying great success at the time. The duo later penned the song that Castleman considers the best he's ever written, "Foat Wuth Ah Luv Yew." For a time, the city adopted as its slogan the lyric "On the muscle of my arm, there's a red-and-blue tattoo that says, 'Fort Worth I Love You.'"
"It seems like that song has a novel appeal," he said. "They used to make coffee mugs, t-shirts, and hats that had that on it. I was flattered that they would think enough of that song to make souvenirs out of it."Castleman's only taste of solo Billboard success came in 1975, with the ditty "Judy Mae." The record went gold, but Castleman never had another hit as a performer. He doesn't mind being a one-hit-wonder. "I think I'm in good company," he said, "because look at Francis Scott Key." Castleman wrote and produced another hit in 1977, Meri Wilson's "Telephone Man," which also went gold. The album of the same name was released on his own label, BNA records, which he eventually sold to BMG in 1992. He has written songs for Lyle Lovett, George Hamilton IV, and Ray Wylie Hubbard, as well as Denver, The Monkees, Murphey, and dozens of other artists, and he also has written for movies and television shows. He has played in recording sessions for a list of artists that reads like a Nashville social directory and includes Linda Ronstadt, Kenny Rogers, George Jones, Tammy Wynette, and David Allan Coe. And he also is known for inventing the Bigsby Palm Pedal, a device that allows traditional guitar players to mimic the sounds of a steel guitar.
Still, Castleman's passion is performing live. He is now touring with renowned drummer Lois Hess. The two are currently on the last leg of a short Texas tour. "I'd rather play live than eat when I'm hungry," he said.