The ever-busy Linda Blackburn enjoys a solo exhibition at Artspace 111, having contributed to their Gallery Night show last month as well as the Painted Violins display at Bass Hall.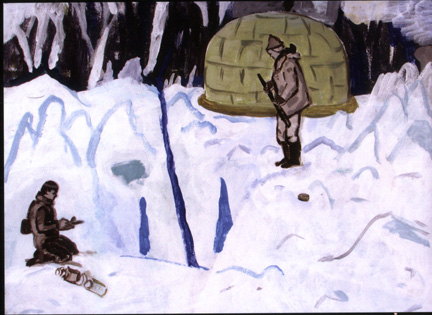 Her show this month reflects her turn toward an Arctic theme, using the cold (like Caspar David Friedrich and Charles Schultz before her) as a metaphor for existential loneliness.
The Thing From Another World, thru Apr 30. Artspace 111, 111 Hampton St, FW. 817-692-3228.