As you read in our cover story last week ("Q'd Up," May 21), Q Cinema is now celebrating 10 years of existence, having weathered such challenges as recessions, the local gay community's varying tastes, and changing attitudes toward homosexuality in society at large.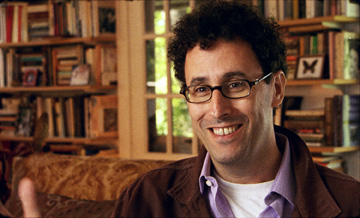 Enough of that, though: What's on the screens this year? The festival kicks off with Were the World Mine, Thomas Gustafson's musical revolving around a high-school musical. We always thought it was weird that there didn't seem to be any gay kids in the Disney High School Musical series – hopefully this movie will redress that. Robert Cary's Save Me is a drama dealing with an ex-gay ministry disguised as a drug rehab clinic, while Freida Lee Mock's documentary Wrestling With Angels profiles Angels in America playwright Tony Kushner; it's an excellent companion piece to Fort Worth Opera's current production.
The ladies, meanwhile, can enjoy Lee Friedlander's farce Out at the Wedding, about a straight woman who's mistaken for a lesbian at her sister's wedding, and the French dramedy The New World about a couple having a baby. In addition to the films, actor/playwright Leslie Jordan (who previously visited Fort Worth to star in his own Hysterical Blindness at Circle Theatre) makes a personal appearance in advance of his memoirs being published, and there's a drag queen beauty pageant, a staged reading of The Full Monty, and a sing-along screening of Hedwig and the Angry Inch. Who needs the Sex and the City movie when you've got all this going on?
Q Cinema runs May 29-Jun 7 at Rose Marine Theater, 1440 N Main St, FW. Tickets are $8-15 for single films, while passes are $40-200. Call 817-820-0079.