With Casa Mañana suddenly going in for the newfangled likes of Spamalot and Avenue Q this summer, it's ironic that this week the most interesting things in town are two theater troupes opening old shows.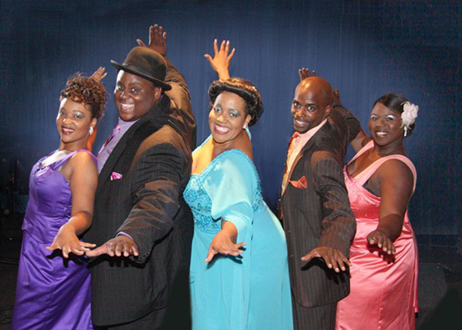 Jubilee Theatre has staged Ain't Misbehavin' before, but Fats Waller – whose songs are the backbone of the show — recently got a boost in Be Kind Rewind, in which the film's main characters dream of making a documentary about the 1920s pianist and songwriter. His music includes the languorously seductive "Honeysuckle Rose" and "The Jitterbug Waltz," not to mention the deceptively demure title song. If you need an intro to an extraordinary Jazz Age entertainer, this is ideal.
On a more contemporary note, The Butterfly Connection has made its name by staging original works and stage adaptations penned by the troupe's creative mastermind, Adam Dietrich. This week, however, they'll be putting on someone else's play entirely, namely Art. Originally written in French, Yasmina Reza's stage piece is about an art collector who buys an all-white painting and shows it to two acquaintances, touching off an intense intellectual debate over modern art that illuminates the characters of the three friends. It's always interesting to see theater troupes stretch themselves, and it's worth keeping an eye on to see how Butterfly interprets this play that has been staged by other companies.
Ain't Misbehavin' runs thru Aug 10 at Jubilee Theatre, 506 Main St, FW. Tickets are $16-25. Call 817-338-4411.
Art runs Jul 18-27 at Rose Marine Theater, 1440 N Main St, FW. Tickets are $15. Call 817-333-4028.