The indie-rock club Lola's Saloon hasn't even been open a year, and already owner Brian Forella is breaking ground on a second venue.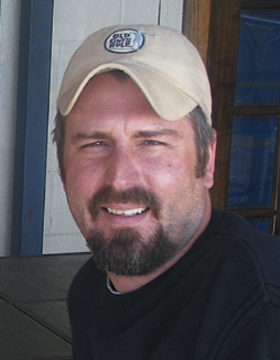 Last week, the thirtysomething former owner of the dearly departed Wreck Room signed the lease on 105 W. Exchange Ave., a 3,000-square-foot space formerly known as Spinner's Blues Bar (and, later, the Step Down), right in the heart of Fort Worth's biggest tourist destination, the historic Stockyards. The club sits beneath the venerable Star Café and is accessible via a small flight of stairs. "It's downstairs," he said. "There's just something cool about that." Forella's new club will share Lola's Wild Wild West décor – but nothing more. In keeping with the Stockyard's Old-West vibe, the new, as-of-yet unnamed club will be devoted to, as the old joke goes, both kinds of music: country … and western (with some alt-country, Texas Music, and roots music thrown in too).
For one thing, Forella wants to avoid cannibalizing his own audience. For another, he doesn't want to go up against the forces who fiercely guard the Stockyards' musical traditions. The legends are long and harrowing about bright-eyed club owners who've opened up non-C&W businesses in the Stockyards only to run afoul of the neighborhood's power brokers. The only survivor of their recent campaign to eradicate party clubs from the immediate environs is the Neon Moon Saloon, whose owner Darren Rhea went so far as to sue the city and police for harassment. (They settled out of court.)
"So far, we've gotten along with everyone," Forella said. "People told me it might be hard."
Philip Murrin, a Stockyards mover and shaker and son of the "Mayor of the Stockyards," Steve Murrin, said, "I'm tickled to death that someone wants to come to the Stockyards. If [Forella] is able to translate the success he's had elsewhere in Fort Worth, it'll be great." Forella began work on the new club a few weeks ago, after a conversation with country-ish singer-songwriter Scott Copeland, who regularly plays the area. Copeland and other insiders told Forella that while there are several solid venues in the Stockyards for mainstream country and Texas Music, including the Love Shack, Pearl's Dancehall & Saloon, and White Elephant Saloon, there's no place for bands that straddle the line between C&W and alt. Most of the "straddlers" aren't country enough for those places, Forella said, and aren't "big enough for Billy Bob's [Texas]," the world's largest honkytonk (and classic rock venue), also located in the Stockyards.
Forella is targeting eclectic, roots-based bands like the kind that play the annual Bonnaroo Festival in Tennessee: 1100 Springs, Dale Watson, moe., The Gourds, and others that, even though they should be playing countrified venues here in town, are forced to play rock clubs or non-traditional venues. Bands that straddle C&W and alt, Forella said, also might spark renewed interest in the Stockyards among locals who think of the area as just a tourist trap or place to go looking for a fight. "I want to get people that no longer go to the Stockyards to go there," he said. "I want more locals than tourists."
Also, having bands that don't but should play the Stockyards won't conflict with the other Stockyards clubs' slates of touring and regular performers. "I want to fit in," he said.
The booking will be handled by Lance Yocom, whose agency, Spune Productions, is responsible for enhancing the regional – and even national – credibility of Fort Worth's music scene. By booking shows at Lola's and Central Market and by also putting on his annual Wall of Sound Festival, Yocom has brought to town vaunted acts that might never have thought of playing Fort Worth or would have gone to Dallas instead, including Cold War Kids, Dr. Dog, Liars, The Redwalls, Firewater, Wovenhand, Enon, and dozens of others. "I think the Stockyards needs [Forella] to ignite some excitement down there," Yocom said. "He's not going to change it but add more excitement. Hopefully, it'll get going and give people the courage to open up more places there."
Forella had looked at a couple of other locations before finally deciding on the former Spinner's – it had been dark for months. In a couple of weeks, he expects to start hiring staff. He hopes to be open by the fall. The club will be open seven days a week. "We might do different nights, like karaoke or a country night, but I don't know," he said. "I'm not going to do something every night, not right off the bat. I'm going to let the Stockyards' Lola's mold itself."