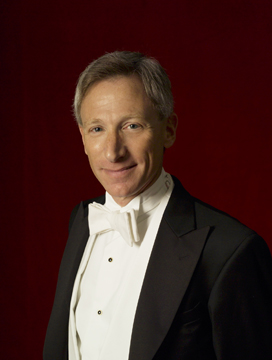 It's going to be weird on Wednesday when UNT Symphony Orchestra takes the stage at Winspear Hall without Anshel Brusilow at the podium. The longtime conductor stepped down at the end of spring semester, and this will be its first performance under the baton of David Itkin. He'll be presiding over performances of Dvorák's Seventh Symphony and Barber's Overture to The School for Scandal, a 1933 work that's full of the effervescent spirit of the 18th-century comedy that inspired it. Mezzo-soprano Jennifer Lane is soloist for Berlioz' song cycle Les nuits d'eté ("Summer Nights").


On the other end of our week, the TCU Symphony Orchestra will also be without its regular conductor, as Germán Gutiérrez is on sabbatical leave. In his place will be old hand John Giordano and new blood Andrés Franco. The program features the world premieres of works by Curt Wilson, the university's longtime jazz studies director, who has penned a Rhapsody for Violin and Orchestra as well as a set of Ukrainian Dances. It's always instructive to hear orchestras led by different conductors, and these two concerts should tell us where their ensembles' strengths lie.
The UNT Symphony Orchestra plays at 8pm Wed at Winspear Hall, I-35E & Av D, Denton. Tickets are $8-10. Call 940-369-7802.
The TCU Symphony Orchestra plays at 7:30pm Tue at Ed Landreth Auditorium, 2800 S University Dr, FW. Admission is free. Call 817-257-7602.