WED ? 6
No matter where you are in Tarrant County this week, Fort Worth Classic Guitar Society will be some place near you. Carlos Barbosa-Lima performs in Grapevine this evening then goes to Dallas to give a master class on Thursday. On Friday he's in Fort Worth to play Caribbean music at Embargo. Then on Monday, Muriel Anderson will play popular favorites at Fort Worth Community Arts Center. Barbosa-Lima's Grapevine concert this evening is at 7:30pm at Palace Arts Center, 300 S Main St, Grapevine. Tickets are $20. Call 817-498-0363.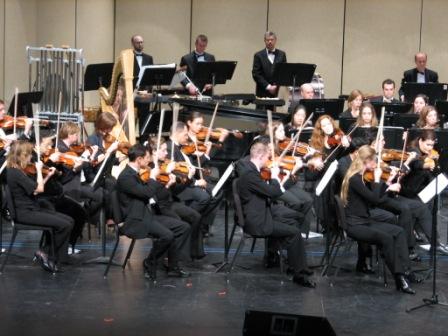 THU ▪ 7
Symphony Arlington winds up its season with a Romantic Era program that includes Wagner's Tannhäuser Overture and Chopin's Andante spianato and Grande Polonaise Brillante. The centerpiece will be Berlioz' Symphonie fantastique, an 1830 work that tells a story that includes an execution by guillotine and a witches' orgy. The symphony is as wild and untamed today as it was back then. The concert is at 8pm at MetroCenter, 1323 W Pioneer Pkwy, Arlington. Tickets are $25-55. Call 817-385-4084.
FRI ▪ 8
Having recently retired as a boxer, Oscar de la Hoya continues his career as a promoter for Fight Night at Sundance Square, a full card of boxing matches headlined by a middleweight bout between Craig McEwan and Brian Vera. If de la Hoya can make boxing respectable again, that'll be a bigger triumph than any of his knockouts. The event is at 7:30pm at 3rd & Houston Sts, FW. Tickets are $25-100. Call 213-489-9048.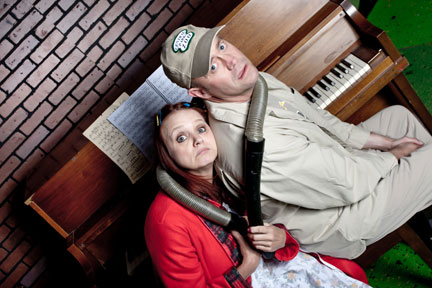 SAT ▪ 9
The playwright John Guare remains best known for Six Degrees of Separation, but he first made a splash in 1971 with his dark farce The House of Blue Leaves, about a zookeeper and aspiring songwriter who has a series of surreal encounters on the day of Pope Paul VI's visit to New York in 1965. Theatre Arlington revives the show this week. The play runs May 8-24 at 305 W Main St, Arlington. Tickets are $15-17. Call 817-275-7661.
SUN ▪ 10
What does handbell music sound like when it's not playing Christmas carols? You can find out when the Dorothy Shaw Handbell Choir plays its spring concert this afternoon. They'll be playing classical, Broadway, and swing music, among other styles. Their next scheduled performance isn't until November, so come satisfy your curiosity now. The recital is at 3pm at Walsh Performing Arts Center, 3901 S Hulen St, FW. Admission is free. Call 817-924-3640.
MON ▪ 11
A UNT symposium on military history asks the question Can Air Forces Win Wars? Night & Day can give you a short answer: "Not by themselves." However, the experts on hand – including historian Brian R. Sullivan, who advised the Pentagon during the first Persian Gulf War – will assuredly give much greater insight and detail when they answer that question. The event is at 11:30am at C.R. Smith Museum, 4601 Hwy 360, FW. Reservations are $30. Call 940-565-3197.
TUE ▪ 12
All four ensembles under the umbrella of the Youth Orchestra of Fort Worth will be playing this evening at Bass Hall. Brahms' First Symphony is the showcase piece, but the concert also features Respighi's Antique Airs and Dances and von Weber's Clarinet Concertino. (A concertino is a short concerto and is not to be confused with a concertina, which is a small accordion.) The performance is at 7:30pm at 555 Commerce St, FW. Tickets are $10-25. Call 817-923-3121.