"Since when do queens need an occasion to sing?" asked a gay character in last year's film Nick & Norah's Infinite Playlist. Whatever it is that draws gay men to musical theater, this year's Q Cinema is tapping into it. The 11th annual gay film festival features a heavy dose of musical features and shorts.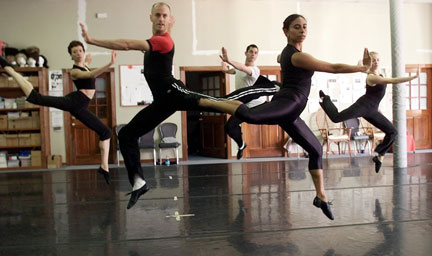 There'll be stuff for audience members who don't care for musicals. (Yes, there actually are gay people who don't.) Nick Oceano's Pedro is a biography of gay reality-TV star Pedro Zamora, and it features a script by Dustin Lance Black, who won an Oscar last year for Milk. There's also the Asian-British lesbian romance with the cringe-inducing title of I Can't Think Straight, which closes the festival.
Music rules the day, though, right from the opening-night selection Fruit Fly, a tribute to San Francisco from H.P. Mendoza, the writer/star of Colma: The Musical. Mendoza will attend the festival with the star of Fruit Fly, L.A. Renigen. So will Steven Jay Crabtree from Pocket Sandwich Theatre's Dysfunctional Divas show, who's starring in a musical short called Martini the Movie. On an even more local note, Mark Whittier's Fallen Angel chronicles the Bruce Wood Dance Company's too-brief stay in Fort Worth. If that's not enough, a comedy short called I Hate Musicals will be on offer, as will the internet sensation Prop. 8 – The Musical. Prepare to leave the theater singing.
Q Cinema runs Thu-Sun at Rose Marine Theater, 1440 N Main St, FW. Tickets are $8-10, while passes are $20-80. Call 817-820-0079.