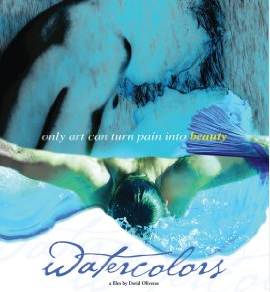 WED ? 29
Q Cinema returns to its monthly series after holding its festival last May. David Oliveras' high-school drama Watercolors may or may not be worth the trouble, but after the events of June 28, this movie showing will surely be charged with some extra significance. The film screens at 8pm at Four Day Weekend Theater, 312 Houston St, FW. Tickets are $8. Call 817-820-0079.
THU ▪ 30
If the recent soccer matches or the Jonas Brothers' concert weren't enough to get you to Cowboys Stadium, maybe a charity event will. Former TCU and Cowboys' star Mike Renfro hosts 30 on the 30, a gala event with food, live music, and a VIP tour of the new stadium. Proceeds benefit Gill Children's Services. The event starts at 6:30pm at 1 Legends Way, Arlington. Tickets are $150. Call 817-332-5070.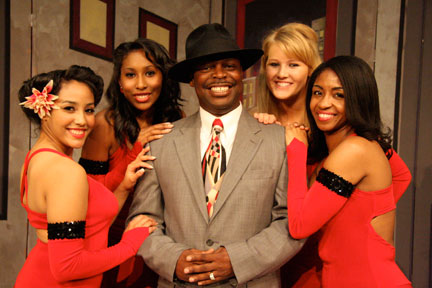 FRI ▪ 31
Jubilee Theater closes out its season with Sam Shade: A Detective Musical. Joe Rogers' original show uses the tropes of hard-boiled film-noir detective fiction to create a piece of entertainment for your summer delectation. The show runs Jul 31-Aug 23 at 506 Main St, FW. Tickets are $10-25. Call 817-338-4411.
SAT ▪ 1
Fort Worth Guitar Guild holds two concerts this week at the Modern. Marko Feri's Thursday recital spotlights living composers such as Dušan Bogdanovic and Leo Brouwer. On Saturday, Richard Todd and Duo Spiritoso (Andrew Zohn and Jeffrey McFadden) play Zohn's arrangements of classical pieces by Rossini and Mozart. The concerts are at 8pm Thu & Sat at 3200 Darnell St, FW. Tickets are $10-20. Call 817-285-9419.
SUN ▪ 2
Six Flags Music Mill is a great place for a talent show, but the Fame National Talent Search isn't just any show. It's a regional competition that includes the chance to go on to the national finals in Los Angeles and possibly meet with Hollywood talent agents. The contest is sponsored by the makers of the upcoming movie remake, and the star of that film, Naturi Naughton, will be on hand to perform. The contest runs Sat-Sun at 2201 Rd to Six Flags, Arlington. Admission is free. Call 817-640-8900.
MON ▪ 3
"Counting coup" was a badge of honor in Plains Indian societies, achieved when a warrior got close enough to the enemy to touch him with a weapon without necessarily doing so. Sid Richardson Museum's exhibit Charles M. Russell and the Art of Counting Coup continues its run at the downtown site, although it won't be up for much longer. The exhibit runs thru Sep 6 at 309 Main St, FW. Admission is free. Call 817-332-6554.
TUE ▪ 4
Don't confuse Artisan Center Theatre's The Aristocats with the old joke about the aristocrats. Their new kids' theater show is based on the 1970 animated Disney musical film, with such numbers as the title song and "Scales and Arpeggios." Come down, because everybody wants to be a cat. The show runs thru Sep 12 at Belaire Theater, 420 E Pipeline Rd, Hurst. Tickets are $5. Call 817-284-1200.