WED ? 5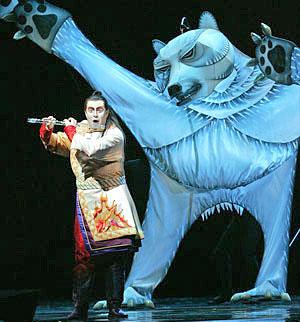 For everyone who's found Mozart's The Magic Flute to be impenetrable from a storytelling perspective, perhaps an English-language libretto might clear up some issues. Local movie theaters are running an encore presentation of the Metropolitan Opera's production in English, starring Chinese soprano Ying Huang and American baritone Nathan Gunn. The opera screens at 7pm. Check Calendar for locations. Tickets are $15-22. Call 213-639-6166.
THU ▪ 6
Sorority girls everywhere will be saying "Omigod, you guys!" at the prospect of Legally Blonde coming to Bass Hall this week. The 2001 hit movie has been made into a Broadway musical, and though we wish we liked the songs better, the show should be a bit of sugary fun. The fun runs thru Sun at 555 Commerce St, FW. Tickets are $30-85. Call 817-332-2272.
FRI ▪ 7
It's not often we have a chance to give Azle a shout-out in these pages, so here we take note of The Popcorn Players. The troupe will be staging two of Tim Kelly's one-act melodramas (entitled Curse You Otis Crummy and Alias Smedley Pewtree). Feel free to hiss the villains when they twirl their mustaches. The plays run Aug 7-16 at 1112 SE Pkwy, Azle. Tickets are $5. Call 817-238-7529.
SAT ▪ 8
SceneShop (see: this week's Kultur) isn't the only local theater troupe putting on something new. Sundown Collaborative Theatre is staging Tashina Richardson's Symphony No. 0: A Requiem, a mood piece about two people dealing with the sudden death of a friend. The play runs Aug 6-16 at Green Space Arts Collective, 529 Malone St, Denton. Tickets are $8-10. Call 940-387-2722.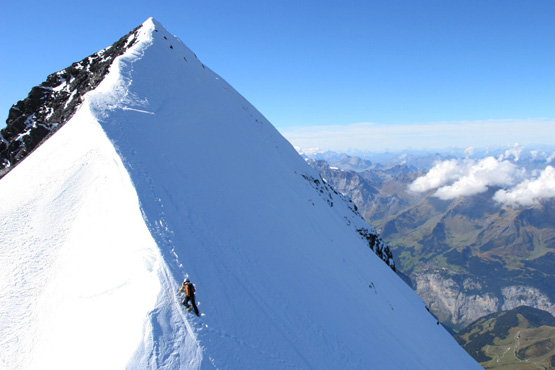 SUN ▪ 9
Mountain-climbing movies made for IMAX screens are now old hat, but The Alps has a personal story going for it. The film follows John Harlin III, whose father was a legendary mountain climber who died trying to scale the north face of the Eiger, as he attempts to conquer the same peak that claimed his father's life. The film shows Aug 8 through the end of fall at 1501 Montgomery St, FW. Tickets are $6-7. Call 817-255-9300.
MON ▪ 10
If The Magic Flute (see: Wednesday's entry) doesn't satisfy your Mozart fix, UNT is staging Così fan tutte. The opera's perplexing gender politics are accompanied by an endless fountain of gorgeous and perfectly proportioned music, and the last performance is on this otherwise barren Monday night. The opera runs Fri-Mon at Murchison Performing Arts Center, I-35E & Av D, Denton. Tickets are $8. Call 940-369-3782.
TUE ▪ 11
Many places are showing free or low-cost kids' movies for the summer, but The Modern Kids – Summer Flicks Series is doing something different. Instead of recent Hollywood releases, the museum is offering short films from far corners of the globe, including China, India, Turkey, Mexico, and Scotland. The fare will be new to both kids and adults, the short format will play to kids' attention spans, and you can't argue with the price. The series runs thru Aug 18 at 3200 Darnell St, FW. Admission is free. Call 817-738-9215.