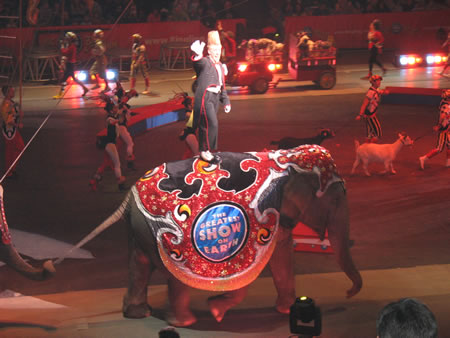 THU ? 13
The Ringling Bros. Barnum & Bailey Circus makes its annual visit to the Fort Worth Convention Center, and its show, Over the Top, brings an assortment of acrobats, animal acts, and motorcycle stunts. This high-energy extravaganza should be enough to shake you out of the summer doldrums. The circus runs Wed-Sun at 1111 Houston St, FW. Tickets are $15-95. Call 214-373-8000.


FRI ▪ 14
We're not sure how a piano and an acoustic guitar will do justice to expansive Broadway show tunes, but Danny Wright and Christopher McGuire will give it a shot at their concert in Grapevine this evening. They'll also be tackling Brazilian music, which should really suit their instruments' sonic capabilities. The concert is at 8pm at Palace Arts Theater, 300 Main St, Grapevine. Tickets are $30. Call 817-410-3100.
SAT ▪ 15
After getting your fanboy on at the Marvel Comics celebration (see: Wednesday blurb), you can head up to Grapevine for QuakeCon 2009. Amateurs can measure their skills against professionals at this massive video game tournament going on all weekend at the Gaylord Texan Resort, and you can't complain about the price. Admission is free. The event runs Thu-Sun at 1501 Gaylord Tr, Grapevine. Call 817-778-2000.
SUN ▪ 16
While Terry Gilliam is still working on putting together his long-unfinished movie about Don Quixote (now without Johnny Depp), Onstage in Bedford puts on the Broadway musical about Don Quixote that taught us all to dream the impossible dream. Man of La Mancha runs Aug 14-Sep 5 at Trinity Arts Theatre, 2819 Forest Ridge Dr, Bedford. Tickets are $15. Call 817-354-6444.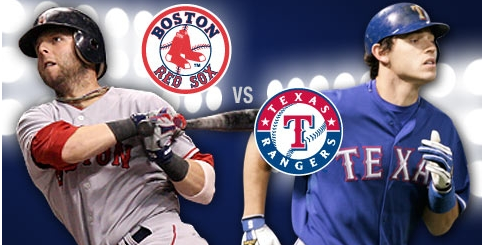 MON ▪ 17
In addition to chasing the Angels for the lead in the AL West, the Texas Rangers are also hot on the heels of Boston for the wild-card spot should that first pursuit fail. They host the Red Sox over the weekend, then the struggling Minnesota Twins come to town for the middle of this week. Every win counts at this stage of the season. The series runs Aug 17-20 at Rangers Ballpark in Arlington, 1200 Ballpark Way, Arlington. Tickets are $3-134. Call 817-273-5100.
TUE ▪ 18
Perhaps you're free on a Tuesday midmorning and would rather not be. If so, bring your resumé to the local job fair hosted by State Rep. Marc Veasey. A diverse range of companies, some newly flush with government stimulus money, will be looking for new workers. In addition, those who don't find a job at the fair can still obtain health services and the like to ride out the recession. The fair runs 10am-1pm at Resource Connection Conference Center, 2300 Circle Dr, FW. Admission is free. Call 817-339-1430.