British and Italian cinema were rejuvenated after the end of World War II, but in France, filmmaking had pretty much gone dead. It was dominated by stuffy period pieces and literary adaptations, and a group of French film critics had had enough of it by the end of the 1950s. One by one, they concluded that the establishment would never make movies that they'd want to see and that they would have to make those films themselves. That's how the French New Wave (La Nouvelle Vague) was born, with these largely pro-American filmmakers creating Hollywood-influenced, jazzy, lowbrow crime thrillers and comedies that nevertheless retained their essential French flavor.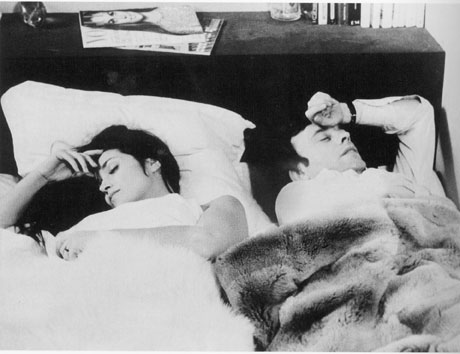 The Modern hosts Catch the Wave, a festival devoted to the masterpieces of the New Wave. While Night & Day would have liked to see one of Jacques Demy's musicals here and Alain Resnais' potent Hiroshima, Mon Amour instead of his obscurantist Last Year at Marienbad, there's still plenty of stuff to savor. No one will be surprised to find two films by François Truffaut, but viewers with a taste for more esoteric fare might be drawn to the austerity and remorselessness of Robert Bresson's Pickpocket and Claude Chabrol's The Cousins and The Good Time Girls. Godard's Breathless retains its enigmatic power, and the human-scaled ethical quandaries of Eric Rohmer's My Night at Maud's (not to mention Rohmer's oh-so-polished dialogue) will draw you in. These next two weekends are a great chance to relive the days when the French were making the most electrifying movies in the world.
Catch the Wave runs Aug 13-23 at Modern Art Museum of Fort Worth, 3200 Darnell St, FW. Tickets are $6.50-8.50. Call 817-738-9215.