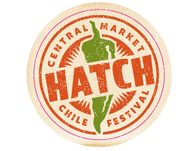 WED ? 19
Guess the folks at Central Market must really like Hatch chiles, since there's a big festival every year when the peppers come into season. This evening's cooking class is devoted to them; you'll learn how to use them in corn chowder, nopalitos, cornbread, chiles rellenos, and pork tenderloin. The class is at 6:30pm at 4651 W Fwy, FW. Registration is $60. Call 817-989-4700.


THU ▪ 20
The eateries giving out free samples of their food at Taste of Northeast are largely chain restaurants that you can visit elsewhere: Applebee's, Panera, Jason's Deli, Genghis Grill. (Weirdly, Southwest Surgical Hospital is listed as an entrant, too. If they're offering sweetbreads, pass.) However, the event this year also has live music by King Creole, and as always the proceeds benefit the Arts Council of Northeast Tarrant County. The event is at 5:30pm at NYTEX Sports Centre, 8851 Ice House Dr, North Richland Hills. Tickets are $20. Call 817-283-3406.
FRI ▪ 21
Night & Day thinks preseason football is a giant ripoff as far as the fans are concerned, but die-hard followers won't care as the Dallas Cowboys see their first action at their new home. The team takes on the Tennessee Titans and their newly revamped receiving corps in the first of two exhibition games at Cowboys Stadium. The game kicks off at 7pm at 1 Legends Way, Arlington. Tickets are $75-239. Call 214-373-8000.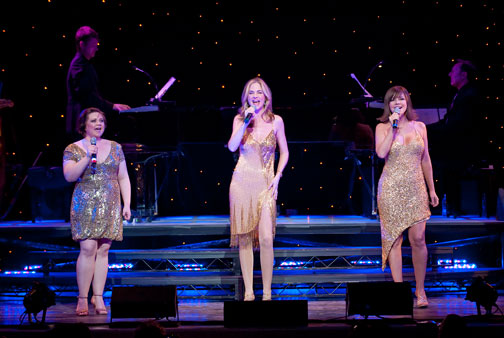 SAT ▪ 22
These are tough times for soap operas, what with the cancellation of The Guiding Light after 72 years. Soap fans who want to support their chosen form of entertainment can come to Billy Bob's this afternoon for Soap Nation. Actors from All My Children, General Hospital, and One Life to Live will be meeting fans and signing autographs, and some of them will even sing for you. The event is at noon at 2520 Rodeo Plaza, FW. Admission is free. Call 817-624-7117.
SUN ▪ 23
David Hare's play The Vertical Hour earned largely mixed reviews when it opened on Broadway, with its labored setup involving a protracted debate over the Iraq war between an American reporter-turned-poli-sci professor and her boyfriend's British father. Still, this is unusually weighty fare for the dog days of summer, and it's in the latter half of a two-week run at Runway Theatre. The play runs thru Sun at 215 N Dooley St, Grapevine. Tickets are $12-15. Call 817-488-4842.
MON ▪ 24
Having won the division in the first half of the season, the Fort Worth Cats are now struggling as the second half of the season winds down. Yet they're only five games out of first place as this issue goes to press, and they'll be taking on the South Division-leading Pensacola Pelicans this midweek, so they can probably use your support. The series runs Aug 24-26 at LaGrave Field, 301 NE 6th St, FW. Tickets are $15. Call 817-226-2287.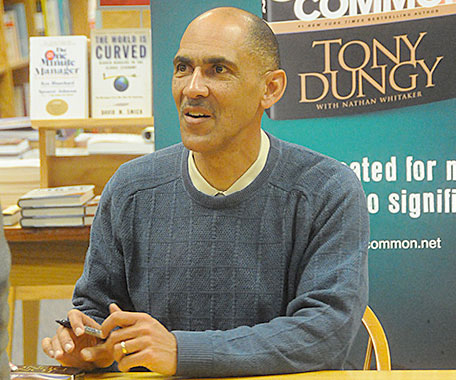 TUE ▪ 25
Since leaving the stressful life of an NFL head coach, Tony Dungy has taken up the role of mentor with a vengeance. Having just shepherded Michael Vick back into the league, he now brings Tony Dungy's Red Zone '09 to a movie theater near you. The program offers training tips for high school football players from the Super Bowl-winning coach, along with star players (Peyton Manning, Bob Sanders, Michael Irvin) and USC coach Pete Carroll. The show screens at 7pm. Check Calendar for locations. Tickets are $15. Call 213-639-6166.