Like most people, Chow, Baby is vulnerable to the recency effect, a cognitive-recall bias that over-credits the new, as in "Wow, this meal I'm having right now is the greatest [or worst or other superlative] of my entire life!" So this may or may not be big-picture true, but as of right now: The Restaurant Week that is currently under way is the Best Restaurant Week Ever. Ever.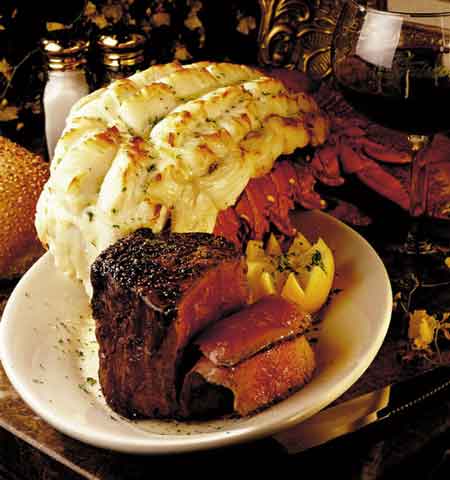 Chow, Baby has proof. For one, more of our great restaurants are extending the $35 three-course special into a second or even third week (through Sept. 6; click on the cartoon maître d' at www.krld.com). For two, this year's line-up is the best ever. There are the longstanding best-restaurant-evers like Cacharel, Del Frisco's, Ferré, Ruffino's, and Piola – ones that Chow, Baby would enjoy every day if it could afford to, and now it almost can. And even more exciting for those of us who live in the moment are the best-ever contenders, the upscalies that have launched here in the last year in (seemingly) record-breaking numbers. If you haven't had the funding to check them all out, now's the time. To take an example, Chow, Baby has never gotten out of Eddie V's for less than $174.16 (for two), but until Aug. 30 you can dine on heirloom tomato salad, mango-stuffed ahi tuna steak, and key lime panna cotta for $35. Tip big for the impeccable service, but the dapper décor is included. Best deal ever!
Following its own thrifty advice, Chow, Baby waited until now to check out two other pricey new restaurants: Grace (777 Main St.), with entrées into the $40s, and Aventino (3206 Winthrop Av.), whose high-$20s main courses suddenly don't seem so scary. Since it went to Aventino second, that's now Chow, Baby's favorite restaurant ever, but Grace had some good points too. As is a Restaurant Week constant, those good points were items pulled from the regular menu: sesame-dusted Berkshire baby back ribs, Maine diver scallops, a perfect filet. But the non-regular dishes – a.k.a. "chicken surprise," Restaurant Week-only dishes that seem to be aimed at making a price point – suffered mightily from lack of balance: a tomato and melon salad overwhelmed by balsamic vinegar, an eggplant soup that tasted like an entire rosemary bush got stuck in your mouth (what, that's never happened to you?). As those were the appetizers, primacy rather than recency effect drives Chow, Baby's estimation of Grace: inconsistent and not worth visiting again. But thanks for letting me find that out for $35 instead of $100.
At Minimalist-chic, world-lounge-soundtracky Aventino (formerly the hearty-Italian, wagon-wheel-chandelier'd Aventino's), the Restaurant Week menu features Euro-modern dishes that chef Derrick Paez has created for his upcoming fall menu. This sets up quite the win-win. We get real food, not chicken surprise, and Chef Derrick gets immediate feedback, like This is the greatest meal Chow, Baby has eaten in its entire life!!! Since it's also the most recent meal Chow, Baby's had, you might take that with a grain of black olive salt (on the caprese salad with buffalo mozzarella and crispy polenta sticks), but wait, just try the braised wild boar and caramelized shallots with black peppercorn pappardelle – please please please be on the fall menu – and see if you don't agree. Chow, Baby promises it will be the best $35 meal you ever had. Until next year's Restaurant Week, that is.
Contact Chow, Baby at chowbaby@fwweekly.com.