Before anyone had seen Precious, it had to battle negative perceptions. People had every reason to think it would be terrible when they heard that this drama about a poor, fat, illiterate, HIV-positive girl was by a neophyte filmmaker who gave prominent supporting roles to Mo'Nique, Lenny Kravitz, and Mariah Carey. However, in the past 10 months the movie has garnered three awards at Sundance, enjoyed a rapturous reception at Cannes, and won over critics and influential celebrities like Oprah Winfrey and Tyler Perry, both of whom signed on as executive producers to help market the film.


So now Precious has to battle the opposite problem: lots of people saying it's a masterwork. I regret to say the movie's not that good. At the same time, I am happy to report that there is enough truth to the hype to make the movie well worth your time.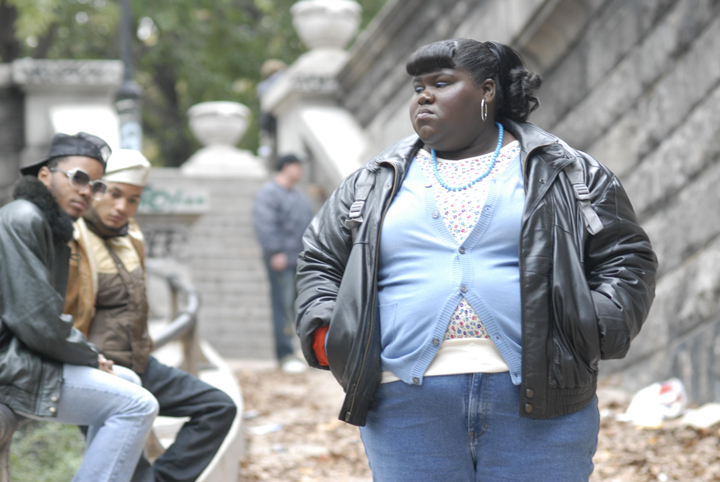 The full title is Precious: Based on the Novel Push by Sapphire, the lengthy subtitle made necessary by Hollywood putting out a superhero movie called Push this past spring. Precious is based on a 1996 book written by Ramona Lofton, a.k.a. Sapphire, who used phonetic misspellings and garbled grammar to capture the voice of a barely schooled, knocked-around teen from Harlem. The movie stays true to this, and those of us who didn't grow up in the ghetto will not catch all the dialogue here, at least not on first hearing.
The main character is 16-year-old Claireece Precious Jones (Gabourey Sidibe), a schoolgirl in the late 1980s who gets pushed around because of her weight, though the abuse she suffers at school is negligible compared to what she gets at home. Her now-absent father repeatedly raped her since she was little, impregnating her twice and infecting her with HIV. Precious is left with her mother Mary (Mo'Nique), who inflicts nonstop verbal and physical abuse on her – when we first see her, she almost takes Precious' head off with a heavy skillet. Life seems to hold very little for this girl, especially after she's expelled from public school for her second pregnancy. However, the principal refers Precious to an alternative school where she finally learns how to read, write, and eventually express herself.