Collin Herring is back. On Thursday, (yes, Thanksgiving), the alt-country singer-songwriter who decamped for Austin a couple of years ago is playing The Moon (2911 W. Berry St., by TCU, 817-926-9600), celebrating the release of his third album, Ocho.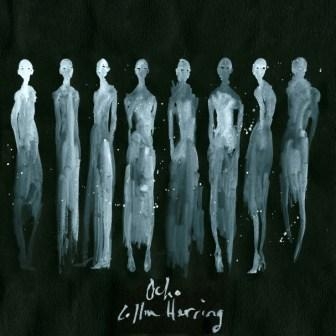 Produced by Centro-matic's Will Johnson — who also produced Telegraph Canyon's recent gem, The Tide and The Current — Herring's latest collects eight mostly quiet tracks that even at their most cranking, guitar-driven, and bombastic still betray a seductive contemplativeness. Visit www.collinherring.com.
Along the same lines is the new comeback effort from Shea Seger, another ex-Fort Worthian but one who signed to a major label pre-9/11 and who was featured on a VH1 in-studio concert series. Compared to the bright indie-chick pop of her past recordings, her new, eponymous album is a total diversion: muddy, raw, and bittersweet but always melodic. Perhaps the most noticeable change in Seger is her voice. What was once sweet (though gritty) and occasioned by pop R&B flourishes is now dense, mean, and bluesy in the dirty, old-timey, I'm-a-kill-somebody kinda way — she's not afraid to let her voice crack or to just yell. Don't miss her: www.myspace.com/sseger.
Another superior local-ish singer-songwriter has a record out, and he's playing J&J's Pizza in the Square in Denton (118 W. Oak St., 940-382-7769) on Tue., Dec. 1. Neighborhoof, by RTB2 — the nom de rock of Ryan Thomas Becker — is a handsome if schizophrenic outing. Nirvana is trotted out in the form of the blocky, fuzzed-out but jangly riff that opens "Seek Fire, Anime Kids." But Becker adds his own touches: splashy, stomping drums, a bullet-mic'd voice, and an overall trebly timbre. On the opposite side of the spectrum is the creepily titled "Where Your Father Didn't Go," which, according to Anthony Mariani on the Weekly blog Blotch ("Weekender," Nov. 20), is "a swaying, 'Earth Angel'-ic, 1950s-style let's-not-dance-too-close-in-the-gym ballad." Rim shots, plink-plink-plinking piano and a moaning violin amp up the ick factor. The album is out now on Dallas' Gutterth Records. Check out www.myspace.com/rtb2rtb2.
Along with two limited-edition releases, former Weekly cover-story subject Mayyrh Records ("Ears Wide Open," April 22, 2009) is putting out a CD of 45 minutes of live experimental improv by a one-time supergroup of sorts, Age of Disinformation, whose members include vocalist Aaron Gonzalez (Yells at Eels, Akkolyte), analog patch synthist Jon Teague (drummer for The Great Tyrant, the defunct Yeti), guitarist Kenny Withrow (Tidbits, The New Bohemians), and several others. As you first heard on Blotch, Mayyrh is also releasing D & N 2, the full-length, wool-packaged (no kidding) debut from Nevada Hill and David Lee Price, and Journey Into Amazing Caves, a CD/DVD double-CD by Zanzibar Snails, the experimental group of Hill and Michael Chamy, who jointly run Mayyrh. All three releases include screen-printed designs by Hill and are packaged in vellum sleeves. Copies are available locally at Good Records (1808 Greenville Ave., Dallas, 214-752-4663), Recycled Books (200 N. Locust St., Denton, 940-566-5688), and online via www.mayyrh.com. The Snails' next recording will be out soon on New York's Tape Drift Records. Visit www.myspace.com/zanzibarsnails.
Contact HearSay at hearsay@fwweekly.com.