No matter how old you are, there still comes that special kind of bad day when you just want your mommy – or more specifically, your mommy's cooking. Personalized comfort food. Unfortunately for Chow, Baby's bad day and empty stomach, its mommy is a seven- to 10-hour drive away, depending on how many parishes have to be skirted because of deferred adjudication.


This made the half-hour haul from downtown Fort Worth to Damian's Cajun Soul Café (185 S. Watson Rd., Arlington) – not counting the fourth-one's-the-charm search for the correct corner of SH 360 and East Abram Street (it's the northeast one) – seem like a promising surrogate. And indeed it was.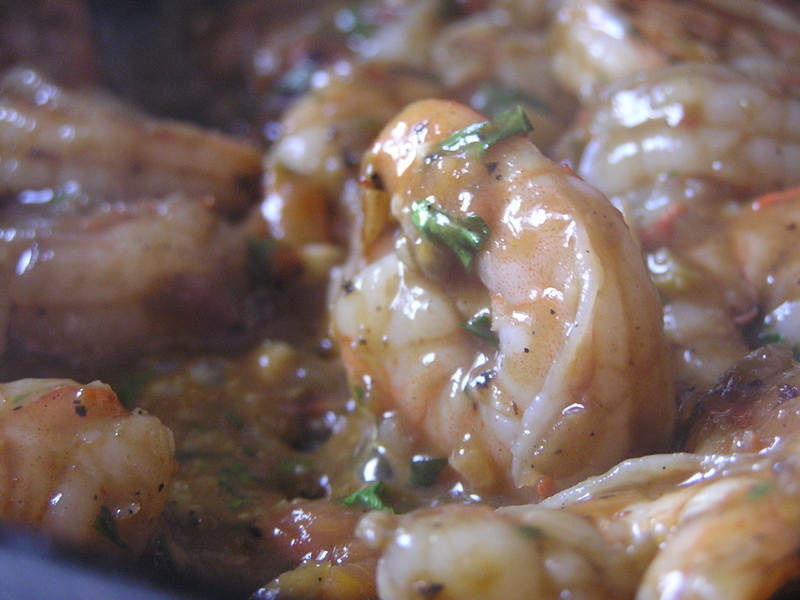 Damian's ambiance and décor immediately made Chow, Baby feel at home – not so much because it's like New Orleans, but because it's exactly like the first location of Pierre's Mardi Gras Café, when it was in Euless back in 2006: a small strip-mall space with buzzing fluorescents and landlord-white walls, a few Cajun decorations, and a delightful owner/chef. Damian Placide Sr. is from New Iberia, La., which among other things is famous for its gumbo, exactly what a melancholy Baby needed – and didn't get, because gumbo days are Tuesdays and Thursdays. On Wednesdays, the daily specials are smothered pork chops ($5.99 for one, $7.49 for two), shrimp étouffée ($8.49), and baked chicken ($6.99), each with two sides. Chow, Baby's pork chop, smothered in nice peppery gravy, wasn't as thick and fall-apart as some, but still easily cuttable with a plastic knife and very flavorsome. The étouffée was lovely, mild on first taste but with a finishing hint of long-simmered peppers. Sides of mac & cheese and buttered broccoli were mushier than Chow, Baby's preference, but definitely comforting. And filling. Chow, Baby didn't have room to try the baked chicken.
Other days' specials include fried chicken, smothered beef tips, and seafood fettuccini, with sides like mustard greens, red beans, and smothered okra. Chow, Baby can't wait to check them all out. Damian opened his cafe just over a year ago and isn't yet at Roosevelt Pierre's level of consistent excellence – but if he continues along his promising path, Chow, Baby will have two mommies in Arlington alone.
An A for Airport Freeway
Chow, Baby hasn't been giving Airport Freeway strip malls enough credit. The other night Chow, Baby was lost in Bedford, finding no match to the red dot on its Google map, so it turned to cruising – sure, plenty of Chili's and On the Borders and Fuddrucker's, but also a fair number of interesting-looking indies for the list. Ignoring the sonic blasts from next-door Boomerjack's, Chow, Baby followed the siren call of MK's Sushi (2400 Airport Fwy., Bedford).
As Chow, Baby always tries to eat local, it started with the Central Drive Roll ($11.75), a mildly spicy meld of crab, avocado, and cucumber, topped with slabs of super-fresh-tasting pink and white tuna. Very nice, but the wowzer was the blackboard special Reggae Roll ($14.50), crab, cucumber, and fried shrimp topped with avocado and strawberry, drizzled with mango and eel sauces – a dazzling contrast of crunchy and silky, salty and sweet, every bite a marvel. With a finishing bowl of plum wine ice cream ($2.50), Chow, Baby chilled amid the chic, tasteful decor of charcoal walls, blond wood furniture, and little pops of red – and vowed never to underestimate Airport Freeway again.
Contact Chow, Baby at chowbaby@fwweekly.com.