Chow, Baby is rushing the roadtrip season a bit, but you know, sometimes you just get in the mood to accidentally leave your CD case on the dining room table on your way out, so you're forced to continually listen to Donovan's Greatest Hits (which has been under the passenger seat since Chow, Baby visited Mellow Mushroom in 2006). Also the Chowbabymobile was itching to try his new Michelins on two-digit farm-to-ranch roads, which are ever so much curvier than four-digit ones. That's just an operating theory so far; Chow, Baby hasn't been on every single farm road in Texas. Yet.


The great thing about curvy-road trips: You never know what's around the next bend. The unexpectedly winding FM 2155 in Burleson County offers very few roadside distractions, which is good when you're testing new tires, but also a little boring. Even "Jennifer Juniper" was starting to seem deeply meaningful on its ninth repeat. And then, just as Chow, Baby was thinking dinnertime was probably nigh (its watch was on the dining room table next to the CD case) – boom! The only billboard within miles popped up: "Steakhouse: Next Left." And not just any steakhouse, but the county-wide-famous Czech-Tex Steakhouse/Barbecue/Bakery (111 CR 269 W., Snook).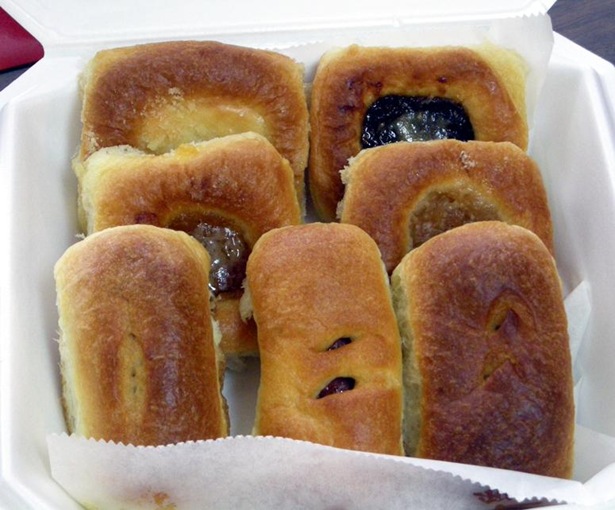 Picture your typical country steakhouse in a tiny Central Texas town, and there we were. (Actually just me; the car waited outside.) Barn-high ceiling propped up with rough, sturdy beams; heavy wooden furniture; a hint of accordion music in the air. And the nicest folks ever, all nodding howdy to the stranger. From the extensive steak and 'cue menu, the server recommended the Saturday-night special of smoked prime beef (12 oz., $15.99) – probably the smokiest piece of meat Chow, Baby has ever had, even if you count Stop Six brisket. Each melt-in-the-mouth bite was stunningly juicy and flavorful, with crisp-grilled veggies and thick, hand-battered, not-at-all-greasy onion rings as the perfect accompaniments. No room for dessert, so Chow, Baby tucked away some fresh-made kolaches (sausage, prune, pineapple, 85 cents each) for breakfast.