As first reported on Blotch ("Fort Worth Sings for Haiti Gets First Bands," Feb. 9, 2010), The Burning Hotels, Josh Weathers and The True+Endeavors, The Orbans, and two tribute bands — Me and My Monkey (The Beatles) and Protect and Swerve (The Police) — are the first of several 817-area bands to commit to performing as part of Fort Worth Sings' free concert scheduled for Sat., Mar. 27, at Magnolia Green Park on the South Side to benefit relief efforts in Haiti.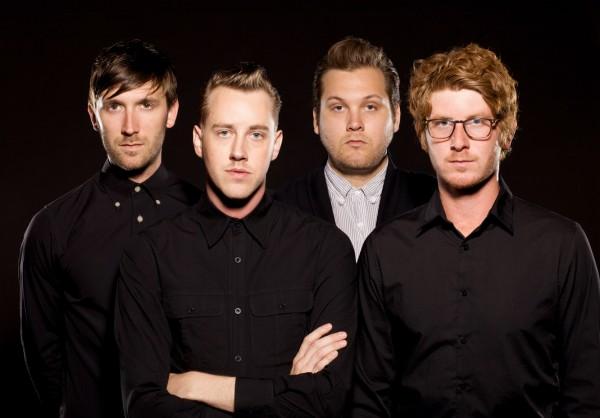 "I'll have some more country bands confirmed and a headliner that will bring some buzz," said Fort Worth Sings booking agent, Cliff Wright. "I think it's going to turn into a really well-rounded lineup. The bill has pretty much made itself — all the bands are ones that offered their time to us. We haven't had to do much searching at all." Wright intends to have 10 bands total. The organization hopes to raise as much as $150,000 from corporate and private donations. Fort Worth Sings was started by some young local music fans, musicians, and others shocked by the earthquake that killed hundreds of thousands and left millions in need of bare necessities (See: Hearsay, "Fort Worth Sings for Haiti," Jan. 27, 2010). Visit www.fortworthsings.blogspot.com. … Another charitable organization, Fort Worth Music Co-Op, also has confirmed a lineup for a benefit show. To help fund assorted music outreach programs, the co-op will be accepting either $6 at the door or a guitar on Sun., Feb. 28, at Lola's Saloon-Sixth (2736 W. 6th St. in the West 7th Street corridor, 817-877-0666), the site of the co-op's all-day benefit concert that will feature Whiskey Folk Ramblers, Josh Weathers and The True+Endeavors, Chatterton, the cut*off, oso closo, Stella Rose, Goodwin, Sally Majestic, Rivercrest Yacht Club, The Dan Family, the duo of Tony Ferraro and Ryan Thomas Becker, and Ginny Mac. The co-op is seeking guitars for organization volunteers to use to teach prospective students, victims of cuts to the Fort Worth school district's music/arts education programs. You can drop off your six- or how-many-ever-stringed donations at Lola's-Sixth, The Grotto (517 University Dr. in the Cultural District, 817-882-9331), or at the Weekly offices (3311 Hamilton Ave. also in the Cultural District, 817-321-9700). You can also call to have your donation picked up by co-op vols. For more information, contact the co-op's Sally Birthisel at booking@thefairmountlive.com or 817-637-2426. Visit www.myspace.com/fortworthmusiccoop. … Cadillac Sky's forthcoming album, Letters In the Deep, was produced by The Black Keys' Dan Auerbach and is set for a summer release. The trad-bluegrass/rock band fronted by Fort Worth's Bryan Simpson will release the album through a "unique partnership deal" with Dualtone Music, according to the Nashville-based entertainment company whose roster includes Guy Clark and Charlie Robison. The partnership means that Cadillac Sky will still be "owning and controlling [its] music," according to the band's manager. Cadillac Sky will embark on a huge tour next month that will stop in Fort Worth on Wed., March 3, at McDavid Studio (301 E. 5th St. in Sundance Square, 817-212-4280) and wrap up in September (!) in Tennessee, with a few days off here and there along the way. Visit http://cadillacsky.net.
Contact HearSay at hearsay@fwweekly.com.