The Fort Worth Grill is best described as "classic Southern diner." If food can be fried, baconated, or covered in gravy, you'll find it on the menu. The joint in North Fort Worth is co-owned by brothers Weldon and Dale Cypert and decorated in an odd combination of NASCAR racing décor and homey Down-South kitsch. The restaurant doesn't serve alcohol, although the waitress seriously considered our Sunday morning offer: "If we bring you a beer, can we have one?"


The menu is fairly eclectic for a diner, and, of course, breakfast is served all day. A vast array of lunch selections includes the classic Texas gut-buster Frito pie. Fort Worth Grill's version is the basic spicy chili-and-onion atop Frito chips covered in shredded cheddar cheese. It's a delightful, gooey mess: far better than the one at Sonic, and it could potentially beat the one served by the definitely more upscale Dutch's Restaurant.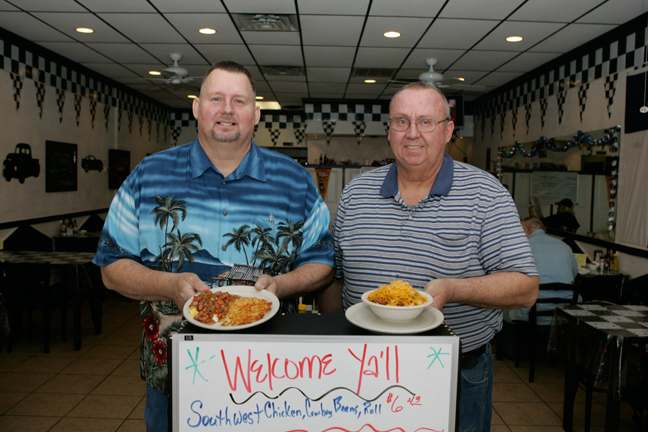 You have to love a place where the service is so attentive that, should your coffee be drained by an ounce, someone comes over with a warm-up. Ask the server "What's good here?" and someone from the next table over might chime in with his or her favorite suggestion. When we were debating about the Frito pie, a guy sitting nearby said, "Get the cowboy beans." When I hesitated, he said if we got them and didn't like them, the order was on him. "They're that good," he said. And he was right. The beans are hopped up ranch-style, with jalapeños and a host of meat seasonings mingling in a thick sauce. They were excellent atop the Frito pie mountain, although the menu also offers a beans-only adaptation of the pie.