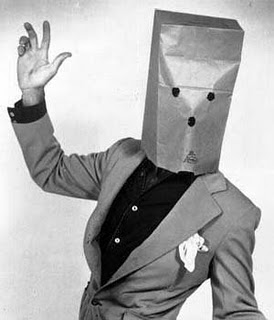 WED ? 17
The old TV program The Gong Show used to have a recurring character called "The Unknown Comic," a comedian who told jokes with a paper bag over his head (a wise move, considering how bad his jokes were). An unknown comic is playing the Improv this evening; all we know is that it will be the winner of the FciTexas 2010 comedy showcase. It'd be cool if the comic came out with a paper bag on his or her head. The show starts at 8pm at 309 Curtis Mathes Way, Arlington. Tickets are $12. Call 817-635-5555.


THU ▪ 18
The joke goes that whenever someone is murdered at the orchestra, the police always check the oboists and bassoonists first, because playing those instruments generates so much pressure inside the musician's head. Those least sexy, most difficult members of the woodwind family are in the spotlight when Symphony Arlington plays Vivaldi's Concerto for Flute, Oboe, and Bassoon, so it's unlikely anyone will be killed. The performance is at 8pm at MetroCenter, 1323 W Pioneer Pkwy, Arlington. Tickets are $25-55. Call 817-385-4084.
FRI ▪ 19
Once again, Miguel Harth-Bedoya and Fort Worth Symphony Orchestra are playing new music this week. Along with Sibelius' Fifth Symphony and Liszt's First Piano Concerto (with 17-year-old Sijing Ye as soloist), the ensemble will perform two pieces by Jennifer Higdon: the brightly colored blue cathedral and Loco, a work inspired by high-speed rail. The concerts are Fri-Sun at Bass Performance Hall, 555 Commerce St, FW. Tickets are $9-78. Call 817-665-6000.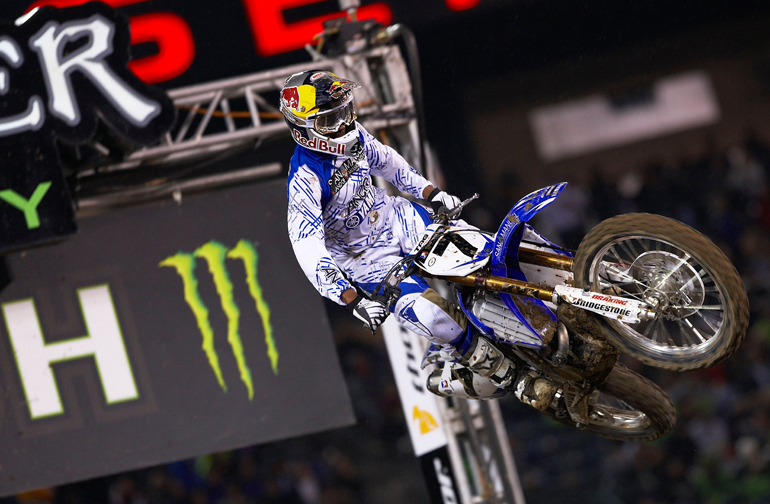 SAT ▪ 20
Having already hosted basketball, soccer, and boxing as well as football, Cowboys Stadium now turns to motorcycle racing for Monster Energy AMA Supercross. This type of off-road racing with man-made obstacles usually takes place in arenas, but the stadium setting will allow for a much larger scale. The race starts at 7pm at 1 Legends Way, Arlington. Tickets are $40-55. Call 800-745-3000.
SUN ▪ 21
This seems incredible, but the first-ever North Texas production of Sunday in the Park With George comes to us this week courtesy of Onstage in Bedford. Not as excerptable as Stephen Sondheim's other shows, the 1985 musical about the painter Georges Seurat meditates on the artist's relationship with society while finding a musical equivalent to Seurat's famous pointillistic technique. The show runs Mar 19-Apr 11 at Trinity Arts Theatre, 2819 Forest Ridge Dr, Bedford. Tickets are $12-15. Call 817-354-6444.
MON ▪ 22
Not to be confused with the dance troupe Body Art that comes to Fort Worth next month, the Tuaca Body Art Ball is an event taking place in Dallas. Featuring dance, music, and variety acts by performers in body paint under laser lights, the show will raise funds for North Texas Food Bank. The entertainment starts at 9pm at Palladium Ballroom, 1135 S Lamar St, Dallas. Admission is free, but donations are accepted. Log onto www.tuacabodyart.com.
TUE ▪ 23
Art historian Rhea Anastas and artist R.H. Quaytman were founding members of Orchard, a now-defunct Lower East Side gallery with a business model so unorthodox that they at times displayed their spreadsheet as a piece of art (with references to Jewish history and some figures in Hebrew). The two will be on hand to discuss their work and that spreadsheet at Tuesday Evenings at the Modern. The presentation is at 7pm at 3200 Darnell St, FW. Admission is free. Call 817-738-9215.