The Sleeping Beauty is a lot for any ballet company to chew on. It includes an enormous cast, many solos, lots of character dances, large ensembles, three changes of elaborate costumes over four acts, crowd scenes galore, and a huge orchestra.
Texas Ballet Theater rose to the challenge last weekend in Bass Performance Hall, and even though opening night (Friday) looked like a dress rehearsal, things settled down by Saturday evening's performance. Nothing major marred the first performance, but few sparks flew either, and a curiously bland feeling hung over the evening. Not many of the dancers projected any personality, and visually the full stage often seemed cluttered.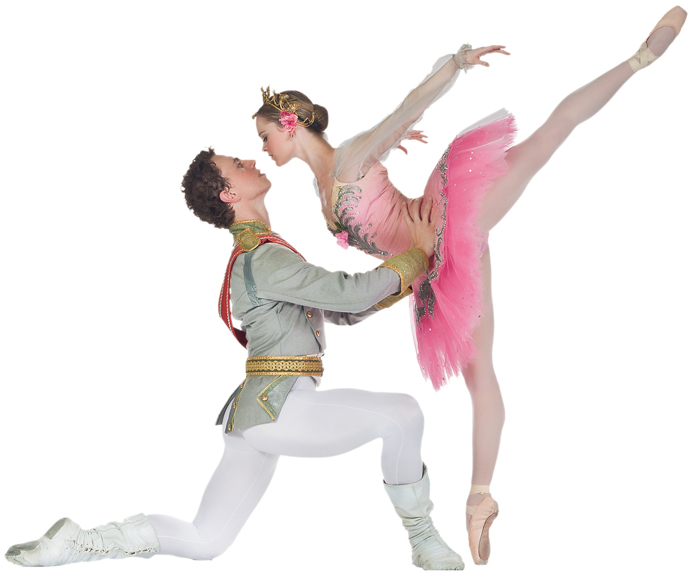 Leticia Oliveira, the company's strongest ballerina and the opening Princess Aurora, was exquisite in the Rose Adagio solo variation, which included a series of triple turns on pointe in slow motion. Surprisingly for a dancer who has no balance problems, her hand exchanges with the four suitors in the famous balancing act of the Adagio, in which each man turns her slowly around and then leaves her stranded on pointe on one leg until the next man takes over, were hurried and perfunctory. Her prince was Eddy Tovar, whose dancing was confident, but he didn't look entirely comfortable in the lengthy, old-school pantomime sequences that require the dancer to express longing, rapture, despair, and other bold emotions.
Saturday night's Aurora, Carolyn Judson –– a young, engaging dancer with a radiant smile –– gave a youthful, poignant performance that must have won a lot of hearts. While she hasn't all the polish yet of Oliveira, she did manage the interchanges with her suitors in the Rose Adagio more securely and won a handsome ovation at the end. Lucas Priolo, as the Prince, continues to impress with his strong technique and dramatic finesse, and he seems the ideal Prince Charming now for any storybook ballet.
TBT director Ben Stevenson created this version of the Tchaikovsky classic for the opening of Houston's Wortham Center back in 1987 when he was in charge of the Houston Ballet. The costumes have been refurbished, and the ladies' gowns are spectacular (although the king's crown in the prologue has been so brightly polished it looks like an oversized brass flower pot). The scenery is still splendid, and the last-act ballroom scene with its three massive chandeliers met with spontaneous applause when the curtain went up.
The main drawback each evening was canned music. The company has been forced to use recorded sound all season, and this time around it had a slightly muffled quality that enhanced a feeling of separation among music, dancers, and audience. Tchaikovsky's glorious score deserves better, and if this recession ever ends, one can only hope that the company will again have the money for live musicians. It can't be too soon.
Stevenson has been invited to revive this production for the Houston Ballet next season and also his choreographic setting of the Mozart Requiem for the Louisville Ballet. He has a number of other outside engagements coming up, including a new production of Cinderella in September for the Mexican National Ballet, as the opening show in the newly renovated Palacio de Bellas Artes in Mexico City –– the theater has been closed for about a year while undergoing its first interior update since opening in 1934. Stevenson also will stage Cinderella for the Norwegian National Ballet in Oslo and a Nutcracker for the Estonian National Ballet. In 2011, he will stage The Nutcracker for the Hong Kong Ballet, and Fort Worth will see his production of Don Quixote for the first time at the close of the 2011 season. The Sleeping Beauty will be reprised in Dallas in mid-June in the new Winspear Opera House. l