One of America's great songwriters, Ricky Ian Gordon composes theatrical songs in the accessible style of Leonard Bernstein and Stephen Sondheim, and he's written them for Broadway singers like Audra McDonald and Kristin Chenoweth. Yet he's never produced a hit Broadway show and hasn't seemed interested in doing so, unlike, say, his contemporary Adam Guettel.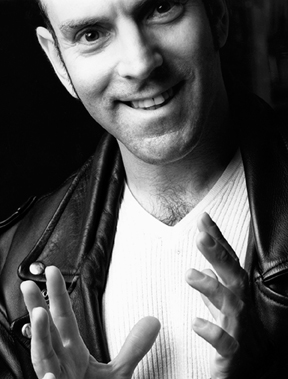 That has been a loss for theatergoers but a gain for concert music lovers, who've been able to savor the palpitating childlike idealism of his song "A Horse With Wings," the grandeur and stylistic breadth of his 2007 opera version of The Grapes of Wrath, and the wrenching despair of his 2008 song cycle Green Sneakers, a coming to terms with his partner's death from AIDS in the 1990s.
Gordon is a terrific lyricist, but Monday's concert of his music at the Modern features settings of other poets' work: Pont Mirabeau (Guillaume Apollinaire via X.J. Kennedy), Late Afternoon (Marie Howe, Jane Kenyon, and Jean Valentine), and Too Few the Mornings Be (a setting of Emily Dickinson poems originally composed for Renée Fleming). The composer will be on hand to accompany the singers on the piano. He's a fair singer in his own right, too, having just released his own CD. He may favor us with something, though this whole concert figures to be a huge favor.
The Ricky Ian Gordon concert is 7:30pm
Mon at Modern Art Museum of Fort Worth,
3200 Darnell St, FW. Tickets are $10-25.
Call 817-335-9000.