WED ? 12
While the world swoons over the culinary contributions of France, Italy, China, and Mexico, Central Market turns its focus to South America in Passport Argentina, a two-week series of cooking classes that will tell you everything you could possibly want to know about that country's famous beef and its less heralded olive oil, wine, Yerba maté, empanadas, and desserts. Piononos sound good! The classes run May 12-25 at 4651 W Fwy, FW. Registration is $15-100. Call 817-989-4700.
THU ▪ 13
The Fort Worth Cats have their home opener this weekend against the Shreveport-Bossier Captains, who were known for most of this decade as the Shreveport Sports but have now adopted a new name. As for the Cats, they have some new players, but they're also under new management, so fans will keep an eye out for changes on the field and off. The series runs Thu-Sat at LaGrave Field, 301 NE 6th St, FW. Tickets are $4-14. Call 817-226-2287.
FRI ▪ 14
Feeling the urge to rough it, only not too roughly? Come Kamp and Care With Us is a fund-raiser for Kampgrounds of America's Care Camps, which cater to children with special needs. The event features playgrounds for the kids, a water slide, pool and spa, hayrides, and karaoke. The event goes on Fri-Sat at KOA camps all over the country, but the nearest one is at 2715 S Cooper St, Arlington. Admission is free. Call 817-277-6600.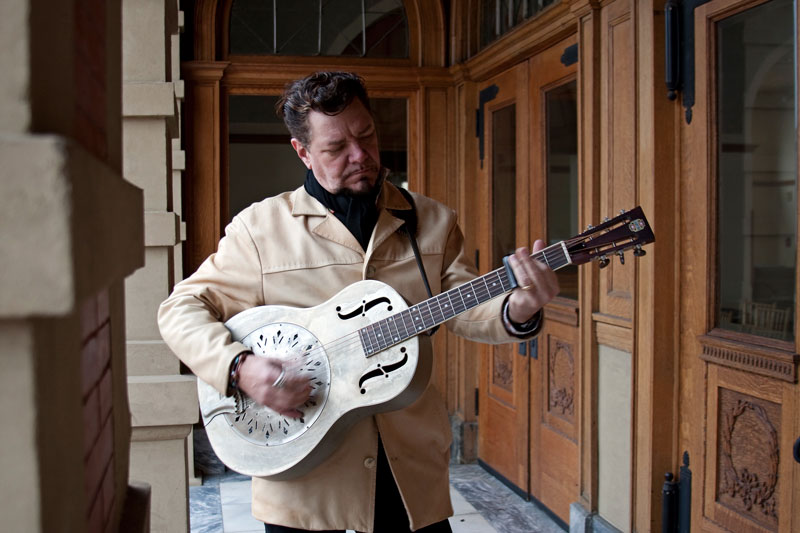 SAT ▪ 15
Hip Pocket Theatre's fans and fans of good blues music can get together at Pocket Full of Blues Swamp Festival this evening. The fund-raiser features the music of James Hinkle, Dave Millsap, Bruton and Price, and two acts from Louisiana who may be new to Fort Worthers: Gal Holiday and Rue Boogaloo. The show is at 5pm at 1950 Silver Creek Rd, FW. Tickets are $20. Call 817-246-9775.
SUN ▪ 16
Rose Marine Theater has a double feature of Mexican films that includes Guillermo Del Toro's typically weird sci-fi thriller Cronos on Saturday. This same weekend, they're also hosting the first performances of Tammy Gomez' one-woman show, Saliendo Abierta, a spoken-word piece about being trapped in the closet. (That's not a reference to R. Kelly or homosexuality, oddly enough.) The show runs May 14-22 at 1440 N Main St, FW. Tickets are $10-15. Call 817-624-8333.
MON ▪ 17
It takes a certain amount of courage to put on Oklahoma! in Fort Worth, where theater folks use the musical as a byword for shows that have been done to death. Artisan Center Theatre, however, will not be deterred. They'll be putting on Rodgers and Hammerstein's musical this weekend, and the show looks like your best entertainment option for this Monday evening. The play runs May 14-Jun 26 at Belaire Theater, 430 E Pipeline Rd, Hurst. Tickets are $9-16. Call 817-284-1200.
TUE ▪ 18
Goldberg and Clint Black make appearances on Sons of the Fallen:A Live Tribute to Our Military Heroes, a broadcast from a Rocky Mountain camp with 25 boys who've lost their fathers in Iraq and Afghanistan. Not wishing to begrudge any of them this moment, but what about girls who've lost their fathers, or boys who've lost their mothers? We'd be interested to hear why none of them were invited. The broadcast is at 7pm at various local movie theaters. Tickets are $12.50. Call 213-639-6166.