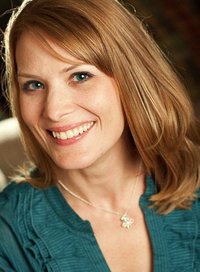 WED ? 18
Having suffered from anorexia nervosa for more than 20 years, Jena Morrow now makes it her mission to educate people about the condition through her experiences. She'll be at TCU this evening to discuss her memoir, Hollow: An Unpolished Life. The event is at 7pm at Kelly Alumni Center, 2820 Stadium Dr, FW. Admission is free. Call 214-862-8040.
THU ▪ 19
Presumably they won't be serving pork rinds when 1919 Hemphill screens the HBO documentary Death on a Factory Farm. Tom Simon and Sarah Steele's film follows the work of an undercover reporter who chronicled animal abuses at an Ohio hog farm and the subsequent animal-cruelty trial. The movie screens at 7pm at 1919 Hemphill St, FW. Admission is free. Call 817-920-9665.
FRI ▪ 20
In 1722, Johann Sebastian Bach won the position of church organist at Leipzig's Thomaskirche, a job that gave him financial security for life and allowed him to compose most of the music that he's known for today. Itamar Moses' Bach at Leipzig makes comedy out of the audition process, imagining five rival composer/musicians who also think they can win the job. Circle Theatre's production of this play runs Aug 19-Sep 18 at 230 W 4th St, FW. Tickets are $20-30. Call 817-877-3040.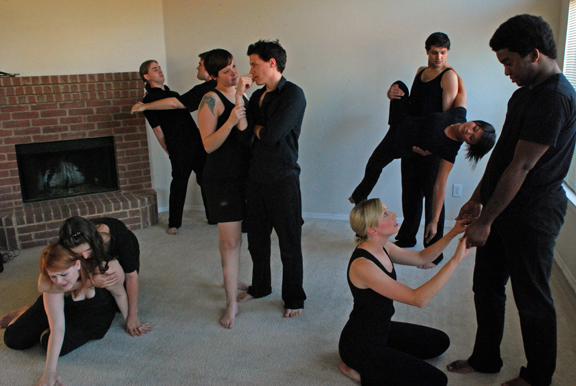 SAT ▪ 21
We don't know much about Sundown Collaborative Theatre's new show entitled (il)logical. We just know that it's a world premiere, with a script co-written by the 10 actors and three designers involved, and it's about love. It takes the stage for two weekends only at Green Space Arts Collective. The play runs Aug 19-29 at 529 S Malone St, Denton. Tickets are $8-10. Call 214-729-0313.
SUN ▪ 22
When he was planning Cowboys Stadium, Jerry Jones probably never imagined it as a giant yoga studio, and yet that's what it will be for one evening during the Texas-Sized Yoga Experience. The instructors at Indigo Yoga will be conducting three huge outdoor sessions at the National Cowgirl Hall of Fame, Cowboys Stadium, and Fort Worth Zoo, so bring a mat and bliss out. The sessions run Fri-Sun at the above locations. Registration is $35-100. Call 817-735-9642.
MON ▪ 23
The North Texas State Fair starts up this weekend and continues through the next, making nine days' worth of live music, rodeos, horse and livestock shows, cooking contests, arts and crafts, and kids' activities. It's like the Stock Show, except up in Denton and much warmer. The fair runs Aug 20-29 at 2217 N Carroll Blvd, Denton. Tickets are $5-12. Call 940-387-2632.
TUE ▪ 24
If you're a huge fan of JELL-O or simply have a kid with a cute laugh, you can come out to the JELL-O Give It a Giggle Tour. The company is seeking a kid age 6-11 with a laugh they can use in a national TV commercial. They'll be at the North Texas State Fair on Saturday, but tonight they'll be at the Fort Worth Cats' game. The tour is open 6-10:30pm at 301 NE 6th St, FW. Admission is free. Call 212-6796-6600.