One of my favorite things to do at bars is play stuff on the juke that I think is totally rockin' but that I'm sure the rest of the world thinks is crap. And then watch everyone cringe. (First up: REO Speedwagon. Next: Styx.) For whatever reason lately, I've been drawn toward the easy-listening stuff of my '70s-era youth, stuff that my dear old Ma listened to. Maybe the ever-escalating threat of World War III has sent me scurrying for the comforts of the metaphorical womb. Or something. Or maybe I'm just losing my mind.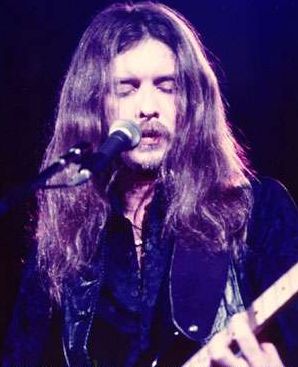 Anyway, I –– and if you've been hanging out with me at the bar, you –– have been jamming out to a lot of Steely Dan, a little Fleetwood Mac, and a lot of Boz Scaggs. Imagine my delight then when I heard that the dude who played guitar on the Boz man's signature album, Silk Degrees, the dude who laid down the chinga-linga-linga rhythmwork and fiery solo on the single "Lowdown," was coming to town, Keys Lounge specifically, on Saturday. Les Dudek also played on albums by Steve Miller, Stevie Nicks, and Cher, among others. Recently, he's been exploring the blues, and you can expect to hear a lot of 'em at the Keys (5677 Westcreek Ct.) on Saturday. For more information, call the club at 817-292-8627.
I dunno: Can we claim Rob Baird? He used to live here. Went to TCU, if I recall correctly. Anyway, a little more than a year ago, he left for Austin and signed with Nashville-based Carnival Recording Company ("Bards," May 6, 2009). He promptly went into the studio with drummer Kenny Smith and guitarist Scott Davis, two former Fort Worthians whose main gig is in the backing band of Lost Highways' Hayes Carll. The result of Baird's handiwork is Blue Eyed Angels (which also features a cameo by Chatterton's Kevin Aldridge), a gorgeous collection of 11 tracks that are a little too raw to qualify as Texas Music but fit comfortably alongside Wilco's and the Old 97's most countrified excursions. Baird wrote or co-wrote most of the songs, though Fort Worth singer-songwriter Kurt South is credited with penning two tracks. Co-produced by Davis and Steven Collins, Blue Eyed Angels is Baird's debut, and it'll be out officially on Tue., Aug. 31.
There's something, something super-cool, about Bravo Zulo, a new band featuring ex members of the dearly departed cut*off and Matty Girl. Imagine Led Zeppelin happily sharing a surfboard with Vampire Weekend, and maybe you get the idea. Both of the songs up now at www.myspace.com/bravozulutunes have an undeniable calypso feel (hence the Vampire Weekend) but also some rough edges and moments (hence the Zep). "Go" features a lot of twinkling psychedelic-'60s guitarwork, and frontman Leonard Schilling sounds like an '80s synth-pop romantic who's just a little zonked. The other track, "California," skips along at a jaunty clip before exploding into a huge chorus/middle section: all heavy bass, hiccupping snare, and a Middle Eastern-inflected guitar solo. (Nice to hear some shredding by a non-metalhead.) The trio will make its debut on Friday with The Spiral Sound at Lola's Saloon (2736 W. 6th St. in the West 7th Street corridor, 817-877-0666). Tickets are $8-10.
Contact HearSay at hearsay@fwweekly.com.