Last year, the veteran Fort Worth prog-metal band Loaded Moses dissolved but didn't really disappear. Instead, the two main songwriters, guitarist Chad Beck and singer Alex Lilly, picked up four new bandmates and took on the name In Memory of Man. Beck and Lilly had enjoyed Loaded Moses. The band had two No. 1 hits in Poland and regularly packed local venues. But the co-songwriters are especially psyched about In Memory of Man and their debut recording, The Reckoning, an EP.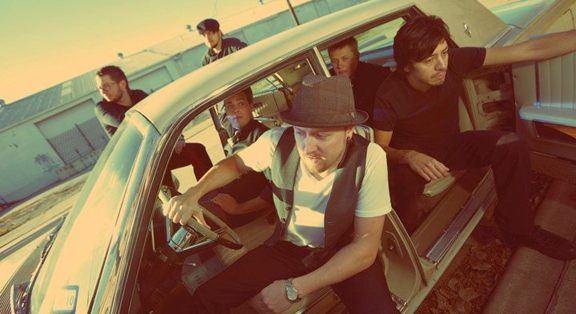 Part of the reason they're so excited has to do with the caliber of their bandmates, all scene veterans. Bassist Dave Shafer is late of The Feds and The House Harkonnen, drummer Javier Martinez is from Microton, keyboardist Turner (only one name) is classically trained, and guitarist Johnny McConlogue has been playing for years and had joined Loaded Moses at its tail end. Though the lyrics are exclusively Lilly's domain, the entire band writes the songs.
"It keeps us happy," McConlogue said. "We have the freedom to play what we want within the confines of a song."
Someone's riff may be the foundation of a song, but combining ideas is half the fun. "By the time all six of us have fingered it, it's completely different," Beck said.
In Memory of Man sounds like a band, though, definitely not one dude trying to be the center of attention. Blending such diverse influences as The Mars Volta, Bjork, and Fair to Midland, In Memory of Man produces what could be called soft metal: Over mostly bone-crunching heaviness and a lot of notes –– drummer Martinez must have six arms and legs –– Lilly sings pretty, lyrical melodies. His lyrics are far from fairy tales, though. His voice is clear, allowing listeners to discern his words, which is good, because he sings about some hardcore stuff, including female genital mutilation and injustice (in addition to bad relationships). "I used to be very angry," Lilly said. "But you can't be angry forever. You have to figure out where you stand, get behind it, and be passionate."
In addition to maintaining inner calm, Lilly, a former Dungeons and Dragons "nerd," has also learned to sharpen his writing skills. "If you have more than one topic in a song, it's not worth writing about," he said.
His bandmates offer advice. "We help him simplify so it makes sense to people," McConlogue said.
In Memory of Man recorded The Reckoning in El Paso at Sonic Ranch Studios, where the Yeah Yeah Yeahs and At the Drive-In have also laid down tracks. The album was mastered by Tom Baker (Queen, Cheap Trick, Dusty Springfield). The guys say they had enough material for four EPs but didn't want to worry about a full-length. "On the regional level, you get burned out pushing a whole album," Beck said.
All of the guys have day jobs and are not worried about the Big Time. "The main objective is to create music we can stand behind," Beck said.
But they also want to share their music with as many people as possible. "Otherwise," McConlogue said, "it's like burying a treasure and not making a map." l