Customer Service
Readers' choice: Perfect Touch, 3023 Bledsoe St, Ste 103, FW
Critic's choice: Hysen Lushaj, Nizza Pizza, 401 University Dr, FW
We'll trade a dozen gabby servers for one no-nonsense supervisor like Hysen Lushaj. The Nizza Pizza owner is friendly enough and likes to call customers "Boss," but during peak hours it's clear who's really in charge: He sometimes forgets to smile and might even admonish a slow-moving employee in front of customers. The end result, however, is snappy and efficient service that's worth more than a couple of extra toppings on that pie slice.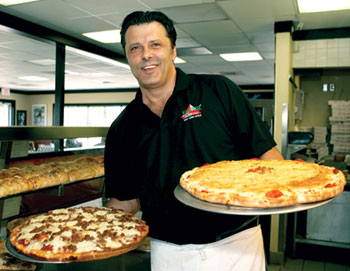 Barbershop
Readers' choice: Race Street Barber Shop, 2921 Race St, FW
Critic's choice: Exquisite Beauty & Barbershop, 2222 Handley St, FW
A large, spacious, clean establishment with eight chairs plus hair dryers and a relaxed, chatty atmosphere in the great tradition of African-American barbershops. The place is lively even when there's only one client. Whether you need a haircut or you're just waiting for your clothes to be done at the Laundromat next door, this place is worth a stop.
Hairstylist
Readers' choice: Shear Steel, 3400 W 7th St, FW
Critic's choice: Karizza Aguilar Shook, Zeeba Salon and Spa, 501 Carroll St, FW
Ask any hipster with covetable hair who made her (or him) look so spectacular, and quite often the answer is Karizza. She knows how to make each person's hair work for the look that he or she wants, and she's not afraid to be inventive. Shook recently relocated to Zeeba from Esoterica Salon, and her clients are sure to follow.
Tattoo Parlor
Readers' choice: Knuckle Up, 2467 N Main St, FW
Critic's choice: Royal 1 Tattoos, 6467 Camp Bowie Blvd, FW
Whether you're getting your first tattoo or your 50th, you owe it to yourself to get good work done in a professional environment. That's why you need to flip through the photo albums at Royal 1 and make an appointment. Taylor, Troy, and Hannah are among the area's best, and their studio is clean and welcoming. From custom work to cover-ups, the talent at Royal 1 will make your subdermal dreams come true.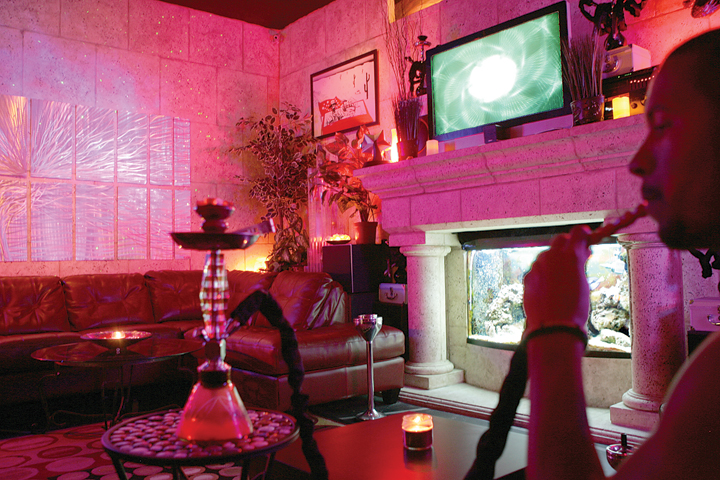 Head Shop
Readers' choice: (tie) Fantasy Imports, 6663 Camp Bowie Blvd, FW; and Fusion, 2205 W Berry St, FW
Critic's choice: Fusion
This centrally located shop has almost any "tobacco" accessory you need, including vaporizers, bongs, pipes, dugouts, and rolling papers. Fusion's 100 different types of scented tobaccos can be sampled on site in a comfortable hookah lounge. The store still sells the controversial but popular K2 and offers friendly and attentive service, which isn't guaranteed in an industry in which employees can sometimes be young, clueless, and semi-conscious.
Enviro-Friendly Business
Readers' choice: Starbucks, Montgomery Plaza, 2600 W 7th St, Ste 100, FW
Critic's choice: Weston Gardens in Bloom, 8101 Anglin Dr, FW
Wander the paths of Randy and Sue Weston's gardens beneath the shade of pecan and oak trees, and you'll find waterfalls, fish ponds, and meandering creeks surrounded by native flowers, prairie grasses, and fragrant herbs. The gardens –– some formal, some wild –– are designed to show that water-scrimping native plants, organically fed, can produce gardens of great beauty that are easy on the environment. The couple have been promoting environmental-friendly gardening for 16 years, since they bought and restored the 1930s-vintage home and gardens of the late Leon Bandy. Everything planted here is for sale across the street in their commercial nursery. It's pricier than Wal-Mart but cheaper in the long run due to lower maintenance costs — better for you and the planet.
Toy Store
Critic's choice: Miss Molly's Toy and Candy Shop, 4804 Camp Bowie Blvd, FW
There are few things that take us back to the joy of childhood as quickly as stepping into a store that smells like candy and is filled with toys from top to bottom. Mom's old rule of "Don't touch, because if you break it, we can't afford it" probably applies at Miss Molly's, but you wouldn't know it from the relaxed atmosphere. This is an old-fashioned store with sleds and wagons, hand puppets and stuffed animals, dolls and board games, juggling balls and magic tricks. There's plenty of fancy stuff but also more than enough to keep regular kids' eyes lit up. Children have been known to sit still for a 45-minute ride from the hinterlands to the city if they hear, "How 'bout we stop at Miss Molly's on the way?"
---
Bicycle Shop
Readers' choice: Trinity Bicycles, 207 S Main St, FW
Critic's choice: Trinity Bicycles
Bernie Scheffler took a few years off from the bike business to help run State Sen. Wendy Davis' office. But now he's back on the Near South Side with a shop that goes beyond just selling and fixing two-wheelers. Scheffler is using his political experience to get the city to be more bike-friendly: bike lanes in the streets, a long-term bike plan, more places to park and lock. Trinity is also encouraging commuting by bicycle, providing showers in the shop for downtown workers and allowing daytime bike storage. Rentals are also available.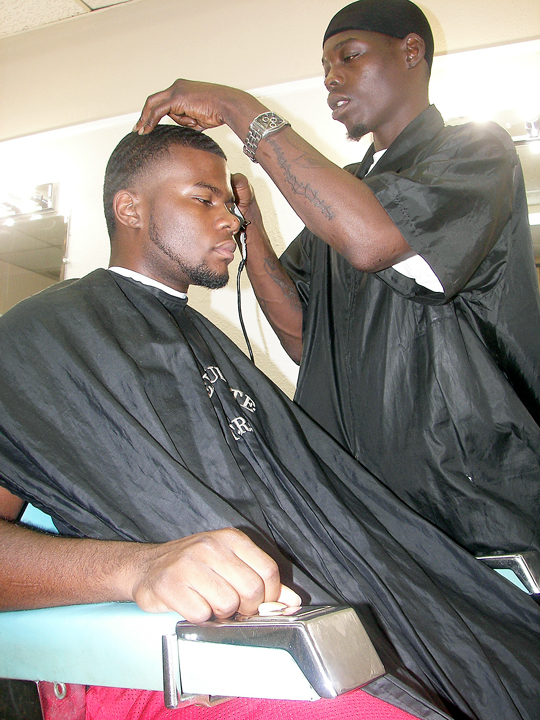 Motorcycle Shop
Readers' choice: Wild Child, 209 E McLeroy Blvd, Ste B, Saginaw
Critic's choice: Perry's Motorcycles & Side Cars, 816 S Sylvania Av, FW
There are lots of motorcycle shops around North Texas, but how many can show you a World War II-era German bike complete with sidecar and machine gun? Not that you could necessarily buy that one (and even if you did, it wouldn't be street-legal, which is probably a good thing). Perry Bushong and his crew will sell you new or used bikes and offer parts and service on all kinds of European motorcycles. But Perry's real specialty is restoration of vintage bikes and the sale, installation, and restoration of sidecars — a pretty rare and fascinating, um, sideline. If you get your ride fixed up with a sidecar at Perry's, he'll take you out on the property next door and teach you how to drive the thing — very different from a motorcycle alone — before turning you loose with it.
Fashion Fad
Critic's choice: Leggings
Whether it's the middle of winter or in summer's cruel heat, there's a reason to wear leggings — shiny metallic ones for nights out or plainer ones for daytime. They transcend fashion styles: They're worn by bohemians and also preppies and fashionistas. The best thing about leggings is they keep even the most scandalous outfit modest.
Thrift Store
Readers' choice: Berry Good Buys, 1701 W Berry St, FW
Critic's choice: Goodwill SuperStore, 2100 Altamesa Blvd, FW
In this new Goodwill spot, which is an open room the size of a large grocery store, even lazy thrift shoppers can find a wealth of new or almost-new threads. A cast of volunteers works quickly to re-stock the rapidly shifting inventory. On monthly half-price sale days, a savvy shopper can acquire a new wardrobe for the price that a mall shopper would pay for a shirt.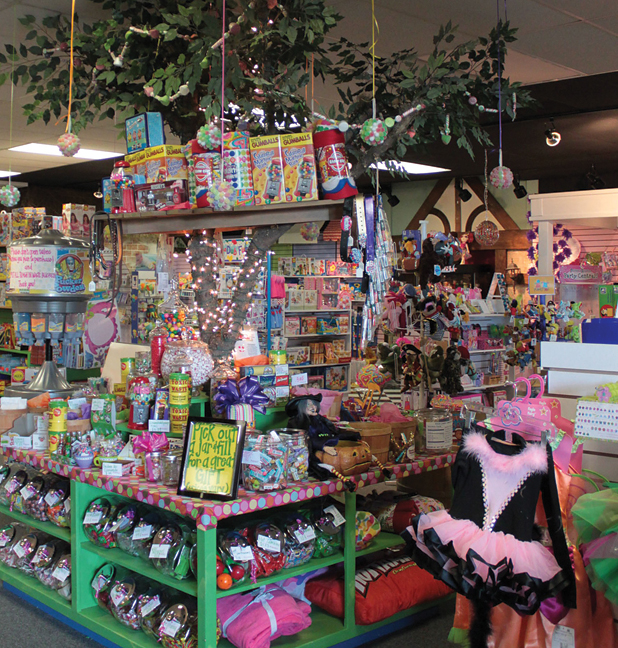 Guitar Shop
Readers' choice: Guitar Center, 5250 S Hulen, FW
Critic's choice: Zoo Music, 3409 Indale Rd, FW
Zoo has been peddling guitars and lessons from its spot off Camp Bowie West since hair metal was popular. Owner Dave Anderson has decorated the place with vintage gear and a reasonably priced selection of new noise-makers. His incredible teaching staff — which includes Bill Pohl, Ron Geida, and Andrew Skates — is reason enough to spend some time at Zoo. A little bargaining never hurts either: Zoo is good about matching the prices of the corporate music megastores.
Skate Shop
Critic's choice: Rhythm Skate Shop, 5725 Watauga Rd, Watauga
Skateboarding has come a long way since Christian Slater gleamed the cube. The area's new generation of skaters has a home at Rhythm Skate Shop. It offers a wide variety of boards, gear, and clothes, and the staffers are friendly and knowledgeable.
Car Wash/Auto Detailer
Readers' choice: Flagship, 3124 Collinsworth St, FW
Critic's choice: Cityview Car Wash & Oil Change, 4665 Bryant Irvin Rd, FW
Car washes are a dime a dozen, but a top-notch, full-service shine for your ride is hard to come by. Cityview Car Wash cleans every part of the car inside and out, including slides on seats and inside AC vents. Staffers will also wax it, change the oil and air filters, and check out your radiator. Thanks to its location amid all sorts of retail stores, you can get a lot of shopping done while you wait — but the wait is never too long.
Gym
Readers' choice: UberKinetics, 3001 Shamrock Av, FW
Critic's choice: The Trinity Trails
So it's not the brick-and-mortar building with hordes of contraptions, treadmills, and stationary bikes. But the Trinity Trails provide what a traditional gym lacks: intrigue. The scenery changes. The temperature changes. With miles and miles to choose from, runners, walkers, and bikers can get away from the stale monotony of a treadmill or riding the bike in front of the TV. Pick up a trail map at any of the three visitor information centers in Fort Worth, including downtown at 508 Main St., open 10 a.m. to 6 p.m. Monday through Saturday. To tap into the biking community, join the Fort Worth Bicycling Association for $25 a year, cheaper than what you'd pay at most gyms each month.
---
Liquor Store
Readers' choice: Goody Goody, two locations
Critic's choice: Two Bucks Beverage Center, 4702 S Fwy, FW
If Two Bucks is beginning to seem familiar as a winner in this category, it's because they're the best by miles. Wine? More than 2,500 selections from around the world. Beer? Hundreds of choices. Kegs? Besides the standards, they've got Rahr, Fat Tire, and Blue Moon. Whiskey? Incomparable selection. Slivovitz? They carry two types, though the Fort is no hotbed of Serbian or Bulgarian immigrants. Top it off with good prices, a great staff, and a history that dates back to moonshining in Johnson County.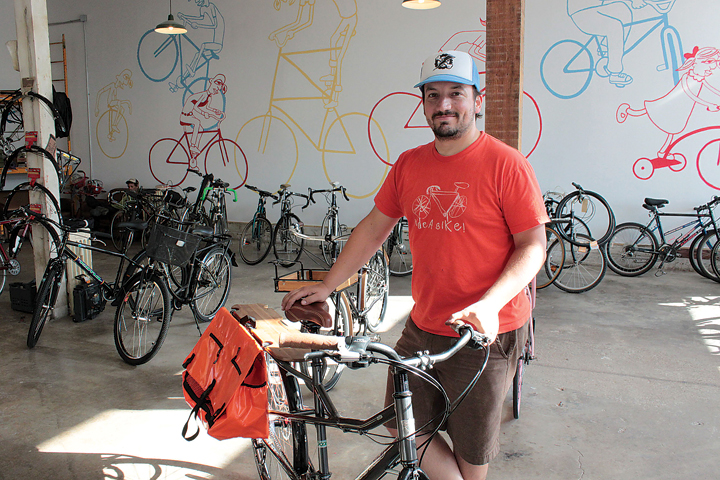 Gun Store
Readers' choice: Cheaper Than Dirt, 2524 NE Loop 820, FW
Critic's choice: Cheaper Than Dirt
Is that a Cold-War-era Spanish bazooka on the wall? Yes, it is, and it retails for $199. Of course, it doesn't actually fire, but just about everything else in Cheaper Than Dirt's expansive headquarters does — and all for great prices. The store's huge selection of firearms encompasses a broad range of calibers and makes, as well enough accessories to turn Walter Sobchak green with envy. You can even buy Duncan yo-yos here, no permit required.
Garden Store
Critic's choice: Elizabeth Anna's Old World Garden, 2825 8th Av, FW
Elizabeth Anna's sells only organic fertilizer and products, plus farming supplies and animal food. But the real heart of Elizabeth Anna's is its dedication to living green, with permaculture courses taught throughout the year and its nonprofit "2 Hands" organization teaching gardening in urban areas. Decent prices, a wide variety of native plants, and knowledgeable employees seal the deal.
Spa
Readers' choice: Perfect Touch
Critic's choice: Daired's Salon and Spa Pangea, 2400 W I-20, Arl
Daired's is like a one-stop shop for all of your pampering needs. There's a full-service salon, a spa, a med-spa, café, and conference center all under one roof. This establishment is also on the cutting edge of new spa treatments and massage techniques.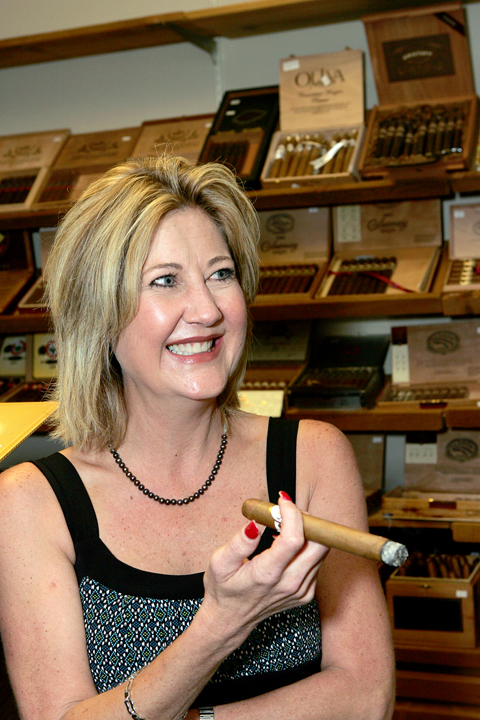 Hardware Store
Critic's choice: The Home Depot, 7950 S Fwy, FW
Independent hardware stores are nostalgic, charming, and harder to find than a flat bastard at a 7-Eleven (that's a kind of file to you DIY newbies). Why? Because bullies like The Home Depot, with its three-acre stores, ate them all up. The bonus at the Home Depot on the South Freeway: two master trade specialists, in plumbing and electrical work. Which means there's someone on hand who can actually tell you what the doohickey you've just described is really called, where to find it, and how to use it to get the job done.
Place to Buy:
Jewelry
Readers' choice: Kubes Jewelers, 2700 W Berry St, FW
Critic's choice: Artful Hand, 3408 W 7th St, FW
Jewelry is just one part of the inventory of this delightful shop filled with intriguing, one-of-a-kind, and handmade items. Much of the jewelry is made by artists and, like everything else in the place, ranges from whimsical to gorgeous. The best part is that many of the pieces are very affordable. Gents, this place could make you a hero on your next gift-giving occasion.
Books
Readers' choice: Half Price Books, 5417 S Hulen St, FW
Critic's choice: Friends of the Fort Worth Public Library, 5332 Trail Lake Dr, FW
Friends is a delightful mini-library. The selection is enormous, the store is quiet, and — best of all — the prices are dirt-cheap on everything from yoga books to German dictionaries to Hillary Clinton's life on CD. Many of the items are former library materials, but everything is in excellent condition, and all the proceeds go toward supporting the struggling Fort Worth public library system.
Cheap Threads
Readers' choice: Plato's Closet, 4625 Donnelly Av, Ste 113, FW
Critic's choice: Berry Good Buys
As we learn more about environmental impacts and human costs, cheap new threads begin to look not so cheap. It's less expensive in the long run to buy long-lasting classics and wear the heck out of them — or even (radical!) learn to sew. In the meantime, this little charity shop puts name-brand wearables for men, women, and kids on the racks every day. And unlike with many other thrift stores, there's a preponderance of good stuff.
---
Adult Toys
Readers' choice: (tie) Christal's, various locations; Velvet Box, 9100 N Fwy, Ste 124, FW
Critic's choice: Rock & Roll Offroad, 6920 NE Loop 820, North Richland Hills
Nothing says "toy for grownups" like a tricked-out 4×4, and R&R has all the gear you need to realize your monster-truck fantasies. Roll on down and pick yourself out a steed.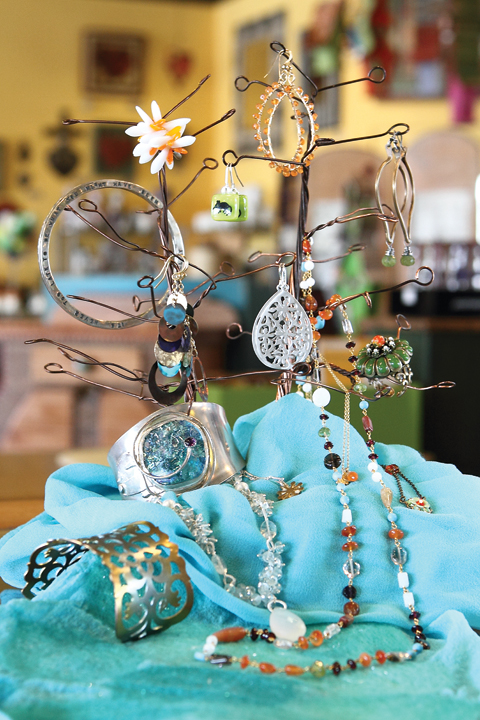 Comic Books
Readers' choice: Lone Star Comics, 1215 S Cooper St, Arl
Critic's choice: Generation X Comics, 239 N Industrial Blvd, Bedford
Comic book stores haven't been able to rely on selling just comics since the economic bubble burst in the 1990s, so most stores also stock collectibles, card games, and miniature figures. A truly special store, however, doesn't just feel like a grab-bag for geek interests but a testimony to fandom. Generation X has all the usual merchandise as well as used games and DVDs. But it also has something rare: an extensive back-issues catalog. In an age when most comic stores keep maybe three months' of back issues and focus on the new, Generation X has row upon row of comic history for rediscovery. Don't let its simple exterior fool you: Inside is a store representing the heart and history of the medium.
20th-Century Relics
Readers' choice: Montgomery Street Antique Mall, 2601 Montgomery St, FW
Critic's choice: Ties 2 the Past Antiques, 8629 Camp Bowie Blvd W, FW
Ties 2 the Past definitely leans more toward retro than "true" antiques. But what fun stuff there is amid the furniture (oak, maple, and Formica and chrome): a James Dean cookie jar, a whole set of smiley-face mugs, sewing machines, a full-size high school megaphone, even a 1982 Backstage Club jacket from the Fort Worth rodeo. Prices, especially on the nicer furniture, are very reasonable, and the staff is friendly and helpful. Check here first for the hip, the campy, or just solid secondhand items.
Used CDs/Records
Readers' choice: Doc's Records & Vintage, 2111 Montgomery St, FW
Critic's choice: Doc's
Doc's is a must for any music junkie, and we know there are more than a few of those in Tarrant County. Crates hold forgotten gems from bygone years of jazz, soul, and classic rock. Vintage clothing lines the back walls, and customers can choose from thousands of old and new CDs. Doc's would be perfect if only the management would create a specific section for local music. A recent visit turned up shiny discs from Fate Lions, The Burning Hotels, and Blood of the Sun, but we demand more.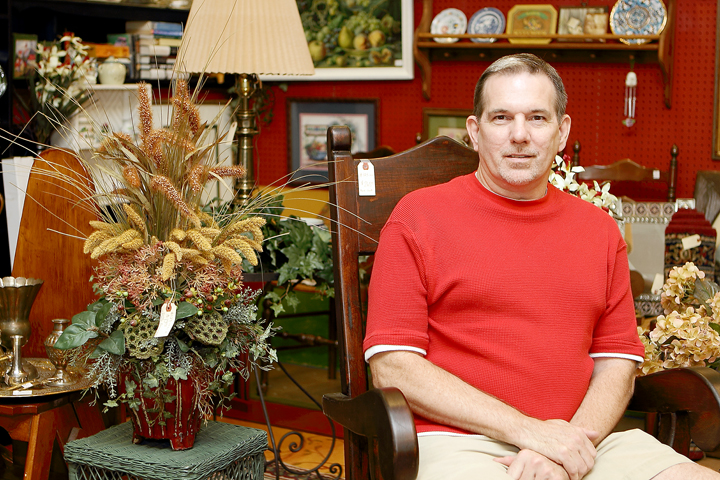 Video Games
Readers' choice: Game Stop, 4800 S Hulen St, Ste 2074, FW
Critic's choice: Movie Trading Company, 4115 S Cooper St, Arl
Movie Trading Company's Arlington store is like a museum of gaming history. Its amazing library reaches back to the Atari 2600, offering more than 400 titles for the Pitfall-famous machine alone, and stretches forward, past the NES and Sega Genesis, to the Xbox 360, Wii, and PS3. Vintage systems –– as well as vintage accessories like power plugs, video and sound connectors, and controllers –– are also available. No PC games, but the quantity and quality of the console catalog more than make up for the lack. If you're dying to find a copy of Chrono Trigger or just need the newest version of Madden, there's hardly a better place to shop.
Antiques
Critic's choice: Antique Revival, 418 S Main St, Grapevine
The prices are a bit on the high side and the showroom isn't as roomy as some, but this elegant shop features beautiful wood furniture and tea services. Shoppers who prefer order and high quality to anything-goes clutter should check this place out.
Kitchen and Tableware
Critic's choice: Cost Plus World Market, 4701 W Fwy, FW
There's serious cookware here, along with a better-than-average selection of dishes and glassware — miles and miles cheaper than someplace like Williams-Sonoma and way more fun than shopping at the mall. After you buy the pots and pans, you can move a few aisles over to find tasty, unusual stuff to cook in them and tables and chairs at which to sit. And all sorts of napkins with which to dab your satisfied lips.
New or Used DVDs/Videos
Readers' choice: Movie Trading Co., 4604 SW Loop 820, FW
Critic's choice: Sight & Sounds, 5410 Arkansas Ln, Arl
This store may not have the selection of EntertainMart or Movie Trading Company, but it still has considerably more than Half Price Books or the sale bins at the big-box retailers. Movies on DVD are its stock in trade, but there's a whole wall devoted to VHS, plus old video games and even a bin with laser discs. Best of all is its VHS-to-DVD transfer service.
Future Garage Sale Items
Critic's choice: Busy Body, 4801 S Hulen St, FW
This fitness equipment store is a dandy, with quality treadmills, exercise bikes, rowing machines, free weights, and many other items that you will faithfully use for a few months. Then they will be used as a place to hang your clothes for a few more months. After that, they'll migrate to the garage to gather dust until you finally put them in a garage sale and sell them for a fraction of what you paid.
Appliances
Critic's choice: Oliver Dyer's Appliance, 8320 Camp Bowie Blvd, FW
Oliver Dyer's isn't the fanciest of showrooms, but it does have a reputation for value and excellent customer service. They carry all the major brands, and customers never feel pressured. It's a family-owned and -operated business that seems to actually care about the people it serves.
Furniture
Critic's choice: Kiss It Good Buy, 150 N Main St, Grapevine
Consignment shops can be hit or miss, but Kiss It Good Buy's selection has a great balance of the funky and functional. Looking for a vintage end table or something classy to counter the pressboard shelves you kept from college? You're bound to find a piece you like at Kiss It Good Buy.
Sporting Goods
Critic's choice: Backwoods, 2727 W 7th St, FW
No matter what you need for camping, hiking/trekking, trail running, travel, or fitness — backpacks, hydration equipment, luggage, sleeping bags and pads, tents, and cookware — Backwoods carries only the best brands, including The North Face, Patagonia, and Reef. And you can sign up for classes with experts.
Cigars
Readers' choice: Pop's Safari, 2929 Morton St, Ste A, FW
Critic's choice: Bon Ton Roulé, 6500 Camp Bowie Blvd, Ste A, FW
Sometimes it's a little smoky, but that's to be expected in a cigar shop that has a humidor running nearly the length of the place. You'll find the best selection of cigars in the Fort, weekly specials, special events, and knowledgeable staffers who will give you the time and attention you need.
Place to Blow Lots of Money Accidentally
Critic's choice: Southlake Town Square, Southlake Blvd & Central Av, Southlake
Any big-box retailer is a reasonable candidate for this category, but we'll go with this shopper's paradise because of its combination of high-end clothiers, fine restaurants, movie theater, bookstore, and other places to spend your cash. If they had condos here, you might never leave — or at least not until the oil well dried up, the stock market crashed, or Daddy took the credit cards away.