Hard to believe, but Green River Ordinance is celebrating its 10th anniversary this year. Seems like just yesterday, the Fort Worth guys were bright-eyed youngsters in awe of local giants like Flickerstick and John Price. But GRO continued pumping out shows and songs, even garnering short-lived major-label support not too long ago. So say, "Happy birthday!" to GRO on Friday at The Aardvark (2905 W. Berry St., 817-926-7814). The band will be sharing a bill with Air Review and Sarah Aboukhar.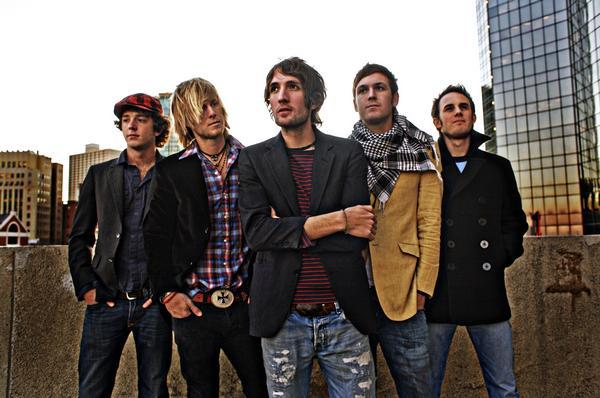 There's some speculation that Prairie Fest, an annual music-related event at the Tandy Hills Natural Area that promotes preserving the area, might not happen next year (see: "Prairie Fest in Peril," Nov. 23). A lack of volunteers could be to blame. However, if the fest goes on as planned, it will be booked by the Fort Worth Music Co-Op, a nonprofit cooperative of local musicians, club owners, and music lovers. Prairie Fest 2011 will feature 16 acts on two stages (one for acoustic artists, the other for full bands) from 10 a.m. 'til 6 p.m., including headliner Brave Combo (who committed before the co-op took over booking duties).
Some classic-rock bands become important at certain times in our lives. When I was a kid, I liked whatever was catchy. The first record I ever owned (purchased for me by my dear old Ma) was Eddie Money's "Baby, Hold On" (awesome still, right?! I know!). Soon, though, easy-to-sing-along-to started to seem simplistic, naïve. I sought out more challenging zounds, starting with Rush (knotty time signatures, wonky solos, occultish lyrics). Soon, Rush started to seem cold, calculated, devoid of emotion, and as a hormone-addled tween, I needed music that spoke to my hot-bloodedness. Enter: Led Zeppelin. But you can listen to Houses of the Holy only so many times before a certain form of ennui begins to set in (after you've memorized every single note). Then I got to college, tasted real freedom for the first time, and was introduced to the band that most accurately personifies freedom: The Doors. And I was hooked (on The Doors, not booze, though I still really like booze a lot). Over the years, I've come to realize that most people (my older brothers and sister included) got turned onto The Doors in college. Not grade school. Not high school. Not graduate school. But in the undergraduate years. Probably has something to do with freedom and wanting to stick it to The Man and all that. I've never seen The oDors, Big Mike Richardson's Doors tribute act, but if Big Mike's involved, you know they're going to kick ass. And the freedom-loving TCU kids are gonna love it. The oDors play Friday at the TCU-area club The Moon (2911 W. Berry St., 817-926-9600) with a Pink Floyd tribute act, Puce Floyd. There'll be a warm-up oDors show on Thursday at Tolbert's (423 S. Main St., Grapevine, 817-421-4888). The Lizard King can do anything.
Naxat, the name of Alex Atchley's one-man digital band, has just released its debut album, Chambers of Naxat, a "modern electronic album that has nothing to do with any music trends of the last decade," according to Atchley. The album is available for free download at http://naxat.bandcamp.com.
Contact HearSay at hearsay@fwweekly.com.