I'm kinda torn. On the one hand, SXSW is nothing but a glorified ACL, a festival starring artists who don't need the attention from major record labels that South-by brass purport to provide for up-and-comers –– the annual Austin-based festival/conference's mission is to show off new artists to industry big wigs.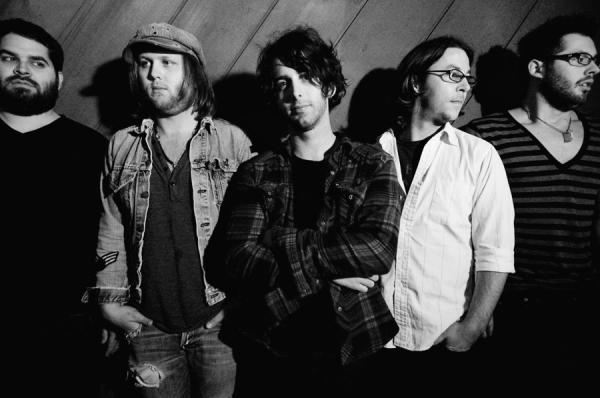 You could argue that marquee artists such as David Garza, Los Lonely Boys, The Duke Spirit, DeVotchKa, and Sondre Lerche –– all slated to play this year's festival –– are taking showcase spots that should go to burgeoning no-names, who need a break and could take advantage of the platform provided by South-by. But a couple of things: One, independent artists don't necessarily need record labels to survive these days. The average indie-rocker or hip-hopper can just continue churning out albums and playing loads of shows and make a good living for him- or herself. Will he or she be a zillionaire and on the cover of Rolling Stone? No, but he or she might be able to make car payments on time, get some health insurance, and maybe take a few vacations here and there.
And, two, SXSW is in the entertainment business and, being in entertainment business, consequently needs to get butts in the seats, as the old saying goes. Most folks are more likely to travel from afar to pay to see DeVotchKa or The Duke Spirit than some no-name band from, well, Fort Worth. So the mix of established acts and up-and-comers begins to make $en$e. And then there's the mainstream media: For a no-name artist to book shows nationally and perhaps internationally, he or she needs press, good press. We media types are still heartened to see that a recommendation from a respected publication (or, yes, even a respected blog) can go a long way in helping an up-and-comer establish artistic legitimacy in the marketplace. Chances are that a no-name band with Pitchfork approval is going to get more butts in the seats than a no-name band with only Fort Worth Weekly pats on the back, no matter how erotic. If you've ever been to South-by, you'd be forgiven for thinking that for every two musicians there's a critic or blogger who's been invited. There have been some local success stories over the years. Some Fort Worth artists have returned from playing sanctioned or unsanctioned South-by showcases and landed not major record label deals but publishing deals, new publicists, or new management, though, yes, most of the time Fort Worth artists return merely with the satisfaction of having performed valiantly (and in front of decent-sized crowds). We all should have high hopes for SXSW 2011, a watershed year for Fort Worth's presence at the festival/conference. Eight Fort Worth artists –– The Burning Hotels, Telegraph Canyon, The Orbans, Mind Spiders, Analog Rebellion, The World Famous Tony Williams, Snow Tha Product, and Complete –– will be playing sanctioned showcases. Never before have as many Fort Worth artists been invited to play sanctioned showcases as this year. Last year, for example, only two Fort Worth artists (Complete and Telegraph Canyon) played sanctioned showcases, and the years before were equally tragically short on Fort Worth talent. Since South-by still matters, we should all be proud of this year's representative artists.
Contact HearSay at hearsay@fwweekly.com.