I recently attended the memorial service for Judge Tom Vandergriff along with the judge's friends, a handful of famous people, and a thousand or so plainfolk who had been touched by the man who was rightfully called "Mr. Arlington." I worked on then-Congressman Vandergriff's campaign the year he was defeated by a combination of factors, including redistricting, Ronald Reagan's coattails, and his own refusal to fight the slimy allegations of his challenger with an equal amount of mud. Bless his soul.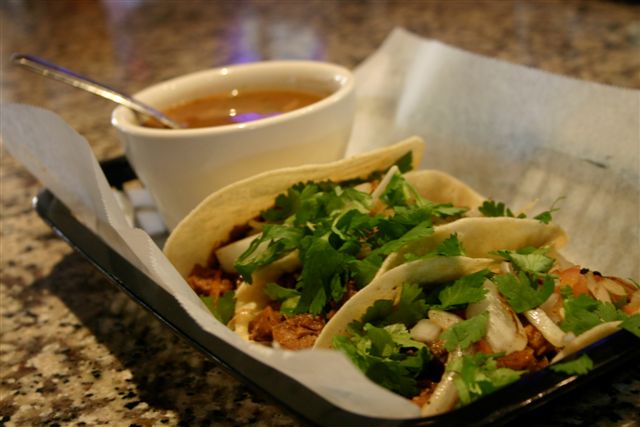 I thought about Vandergriff last week when I was deciding where to go for happy hour. Don't laugh. I normally throw my business toward Fort Worth, but, to honor the memory of Arlington's most eloquent and genteel elected official, a drinking buddy and I headed out toward the places that I used to go in the mid-'80s, when both my hair and hopes were high, toward Downtown Arlington, a fitting place to toast the memory of Mr. Arlington.
Cooper Street has changed but only a little. The main difference seems to be a few more tattoo parlors on the landscape. Off the beaten path (meaning "off Abrams Street"), you'll find the relocated Mavericks Sports Grill, which used to be near the old Pipe Dreams, if memory serves, not too far away. The new location, in an old auto shop, has been open a few months.
Because it's Arlington and Mavericks serves food, the place is non-smoking. That's kind of a plus, as the joint doesn't have that old ashes-and-vomit bar smell. No, Mavericks is a surprising mix of fancy (a beautiful long marble raised cocktail table that seats about 20) and utilitarian (concrete floors, Coors Light and Budweiser posters). There are 13 giant-screen televisions and a most generous daily happy hour from opening at 11 a.m. until 7 p.m. From 7:01 until the 2 a.m. last call, I guess you're on your own. And I don't know if it was me being awash in nostalgia or whether the kindly spirit of the judge was about, but the music was all mid-'80s metal. Landon, the cute, personable, and pierced bartender, probably wasn't even a glimmer in his mama's eye when AC/DC recorded "Shoot to Thrill," a song that I listened to a million times back in the day while driving up and down Cooper with no particular place to go. And yet, we both knew all the words.
The daily happy hour specials are a little confusing, but the common denominator is beer –– the beer here is always cheap, every day, and the draft beer is particularly cheap on Wednesdays and Thursdays, when the domestic stuff on tap (the fine families of Budweiser, Coors, and Miller products) goes for a mere dollar a pop. On Tuesdays, both domestic and import bottles are only $2.50, and on Sundays, pretty much everything –– bottles, wells, domestic drafts –– is $2.75. Mondays also feature $2.25 well drinks (and thanks, Landon, for the strong pour on my first rum and Coke). If, like my drinking companion, you prefer fancy hooch, the Malibu rum and Coke is $5 during happy hour.
Sundays are poker nights at Mavericks, and Saturdays are reserved for karaoke, provided there isn't some UFC match to be broadcast on any one or all of the 13 big screens. The place is within a mile or so of either of the two stadiums that Judge Vandergriff so lovingly championed. I hope Mavericks gets its fair share of Super Bowl XLV business. The place is locally owned –– heck, the owner sells Girl Scout cookies at the bar. In summary, Mavericks isn't fancy, it's not a dive, and it offers better-than-average bar food. The brisket nachos were loaded with meat smoked the night before in the kitchen's well-ventilated smoker. Killer food with a side of '80s nostalgia? Perfect. Raise a glass to Arlington –– and to Judge Vandergriff. –– Laurie Barker James
Contact Last Call at lastcall@fwweekly.com.