Static once knew a pit bull named Daisy, which is a funny name for a dog both feared and revered for its immense biting and killing power. Which reminds us of a pit bull named Wendy.


Texas State Sen. Wendy Davis is a real scrapper once she sinks her fangs into something. Locals know that from her long tenure in Fort Worth politics. Now the predatory lenders of this state are finding out just how painful her bite can be. In Texas, these businesses have been allowed to milk the chronically poor, the underemployed, and — worst of all to Davis — military families out of their hard-earned dollars by charging exorbitant broker fees that can run as high as 500 percent annually. That can turn a temporary loan of $500 into a $5,000 debt before the borrower knows what hit him.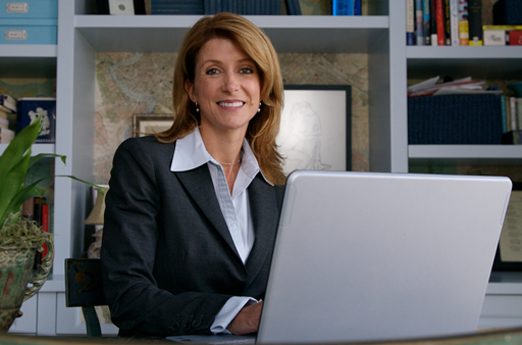 Davis has now introduced a bill that extends a federal law limiting those fees to no more than 36 percent for persons in the military, including members of the Texas National Guard and their dependents. That's not all. She has also introduced Senate Bill 253, which aims to close a huge loophole in the current law that exempts payday lenders from the existing regulations that limit fees and interest at banks and credit unions. The loophole allows payday lenders to be governed by the same rules that cover credit collection agencies — that is, no regulation at all.
"All other lenders in Texas are constrained by reasonable rate requirements, and their consumers are protected by the Texas constitutional prohibition against excessive usury," Davis said. "Payday lenders and car title lenders operate in a loophole in Texas law, and they have thus far escaped reasonable rate oversight."
The two bills were heard this week in the Senate Committee on Business and Commerce. Davis filed similar bills last session, but they succumbed to opposition from the payday industry, which has some of the most aggressive lobbyists in the state and makes some of the biggest contributions to legislators' election coffers.
This session, however, her bills have wide bipartisan support, she wrote. Republican Rep. (and former highly controversial Texas House Speaker) Tom Craddick, for example, is carrying companion legislation in the House.
Fort Worth City Council member Kathleen Hicks, who has fought payday lending excesses unsuccessfully in her own district, said she's encouraged that efforts like Davis' "are drawing bipartisan support including [from former] President George W. Bush. These predatory lending storefronts are more often found in disadvantaged areas in Fort Worth, where regulated banks are few and far between."