As I first Tweeted this past Monday morning, one of the biggest North Texas bands of the '00s, Black Tie Dynasty, is not –– not –– getting back together, but ex-frontman Cory Watson is now involved in a new music project. "I can't disclose any information about the lineup yet –– I don't want to ruin the surprise," he said.


"However, it will be big. We will be going public within the next several months, and … I can say that the new project will rock the foundation of local music. You're in for a big surprise." Check back here for more.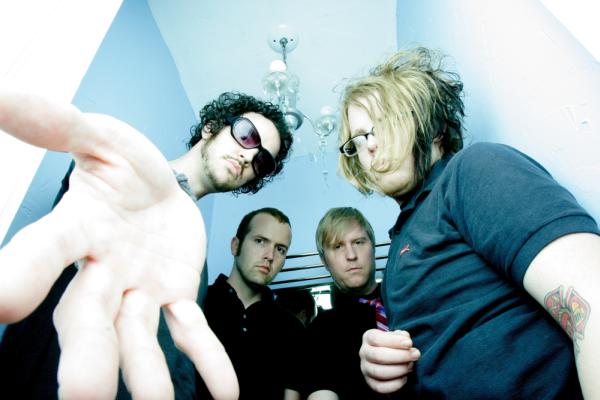 Though new sentencing guidelines recently knocked a couple of years off Twisted Black's 30-year term for assorted drug offenses, the Fort Worth rapper born Tommy Delando Burns probably won't be getting out until the late 2020s. Being locked up, though, hasn't stopped him from rapping –– he recorded the vocals for his last CD, Hustle or Go Broke, Vol. 5, over the phone ("Twisted Black Rhymes On," April 14, 2010). He's also done a couple of interviews, including one with UrbanSouthRadio.com. The audio quality is pretty crappy –– Twisted is speaking by phone, of course –– and the urban slang employed by both interviewee and interviewers often approaches gibberish to these Italio-white-boy ears, but of what can be discerned, Twisted seems to be in good spirits and convinced that he'll be getting out this year. In absentia, Twisted appears on 810.G. Musik, a brand new CD of mostly remixes of songs by Twisted Black, Immortal Soldierz, and Six2, easily three of the most successful rap artists ever to come out of Fort Worth. Doubts? Check it: Before Twisted got sent away in 2007, he signed with TVT Records, home to such indie rap luminaries as Lil Jon and the Ying Yang Twins, and Six2 has done work with Dr. Dre ("Fort Worth Hip-Hop: On the Verge," Jan. 19, 2011). To reach Twisted Black, write to Tommy Delando Burns (35499-177), Federal Correctional Institution, P.O. Box 26040, Beaumont, TX 77720.
Immortal Soldierz are awfully hometown proud, and they have a new locally representin' CD on the way, The Dee-Ef-Dub 2, featuring contributions from … two guys from Houston? Pretty interesting that Lil' Flip and Slim Thug were willing to perform on what appears to be a North Texas-centric CD. Anyway, visit http://immortalsoldierz.com/.
Someone say, "New CD"? Well, in addition to Fort Worthian jungle-shoe-gazers Bravo Zulu and legendary blues-rocker John Nitzinger, there's a new Fort Worth super-group about to release an album. Earthquake Country features singer-songwriter Jason Worley, two members of Telegraph Canyon, and others. The as-yet-untitled-album was recorded over the past couple of months at Eagle Audio Recording on the South Side.
The second annual battle of the high-school-age bands, Cowtown Rocks, will take place on Sat., April 30, at Southwest High School. The winning band, based on judges' votes, will receive a $500 cash prize, studio time, and, of course, a big ol' trophy. Proceeds from the show will benefit Bread for a Hungry World (www.givebread.org). For more info on the band battle, visit http://cowtownrocks.weebly.com/.
Don't forget to follow me on Twitter for exclusive news, giveaways, and majorly pithy bi-hourly comments and/or observations at https://twitter.com/#!/Anthony_Mariani. The Weekly has an account, too, at https://twitter.com/#!/FortWorthWeekly.
Contact HearSay at hearsay@fwweekly.com.