Classical music fans have an all-American week to look forward to, and it's not even close to the Fourth of July. Besides the various performances of John Adams' works going on locally (see Wednesday's blurb), the Fort Worth Symphony Orchestra is spotlighting homegrown music in its concerts this weekend.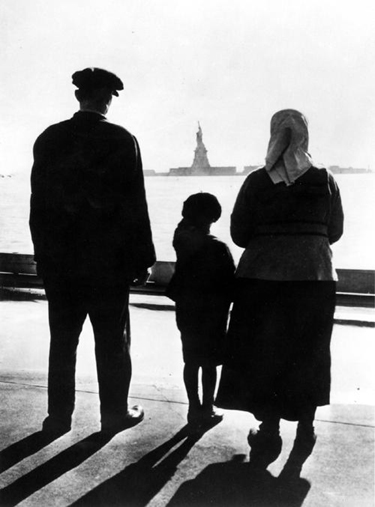 The 100th anniversary of Samuel Barber's birth fell last year, but FWSO will give him a full tribute on his centennial-plus-one, starting with a performance of his tremulous and skillfully constructed Adagio for Strings, a piece of music that has often been played and parodied through the decades. Then pianist Leon McCawley will join the ensemble for a performance of Barber's Piano Concerto, a shiny, lively work composed in the early 1960s and redolent of the optimistic spirit of the age.
The concerts will conclude with Ellis Island: The Dream of America, a full-fledged multimedia experience envisioned by FWSO composer in residence Peter Boyer. The orchestral music will be performed as originally intended, with images of Ellis Island being projected on large screens and actors narrating the stories of immigrants who came to America. Boyer wrote the piece in the wake of the 9/11 terrorist attacks, but with the immigration debate heating up recently, the piece is sure to carry additional meaning.
Fort Worth Symphony Orchestra's concerts run Fri-Sun at Bass Performance Hall, 555 Commerce St, FW. Tickets are $10-79. Call 817-665-6000.