Every year in our Best Of issue, we have a category for best jukebox. Let's just say that from 2011 on, the critic's choice had better be the juke at Lola's Saloon (2736 W. 6th St., West 7th Street corridor, 817-877-0666). For one thing, it's a good ol' fashioned non-internet machine, and for another, the selections are, with few exceptions, North Texas local.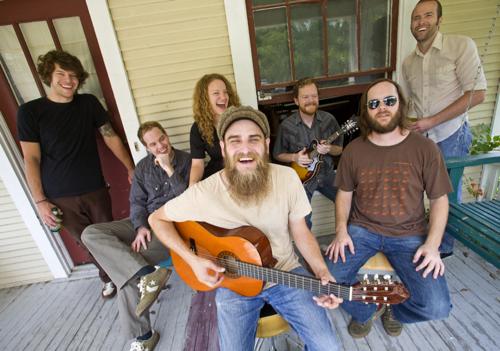 Albums from Fate Lions, The Cush, Chatterton, Goodwin, John Price, Maren Morris, Brutal Juice, and Flickerstick are just some of your choices, and there are a lot of compilation CDs, including four of our annual Music Awards discs, consisting of select nominees' music. A recommended playlist from all Lola's has to offer: "Blank Checks on Clean Slates" (Tame … Tame and Quiet), "Pendulum" (Stumptone), "The Christmas Tree" (Stella Rose), "When They Come For You" (Brandin Lea), "Yard Cars" (Collin Herring), "Tender" (Black Tie Dynasty), and "Six Miles to Mexico" (The Dangits). And you could probably play the entire Goodwin CD, Goodwin 2, from start to finish and feel properly rocked. One nagging little point regarding The Burning Hotels, who don't have a CD in Lola's juke. I heard from Weekly contributor Caroline Collier that at their most recent SXSW performance in Austin, they didn't play any old songs, just new stuff. I have to say that when I heard that, I kinda felt as if one of my favorite bands had broken up. Granted, I haven't heard the Hotels' new material yet, and while I bet it's awesome, I doubt it's so awesome that I'll totally forget the old stuff –– that old shit is crazy good, cuz, and I'd hate to see it consigned to the dustbin of history.
D. Anson Brody, The Skeeves, Dru B Shinin', Sloan Automatic, Human Groove Hormone, My Wooden Leg, and The Whiskey Prophets are just a few bands whose music will appear on a compilation CD produced by the Fort Worth Music Co-Op. They'll also be performing at the CD release show Friday at Lola's. The $10-per-person cover charge includes a copy of the disc, which also features music from Eaton Lake Tonics, Luke Wade, and The Cush, among many others.
This Friday is the start of the Weekly and Fort Worth South, Inc.'s annual, free, outdoor, monthly concert series, First Friday on the Green. Telegraph Canyon, Seryn, and Adrian Hullet (late of oso closo) will take the stage at Magnolia Green Park (1100 block of Lipscomb between Rosedale and West Magnolia on the Near South Side). Hullet will kick things off at 7 p.m. Bring your friends, bi-pedal and quadrupedal family members, and lawn chairs and/or blankets, but leave the coolers at home –– there'll be food, from Chadra Mezza & Grill, and beverages for sale. As always, First Friday on the Green is free.
On Wed., Apr. 6, the Modern Art Museum of Fort Worth (3200 Darnell St., Cultural District, 817-738-9215) will open its kick-ass glass doors to The Books, a sui generis indie-folk-New Wave duo from the Big Apple. To win a pair of tix (a $32 value), e-mail the name that appears on your driver's license to anthony.mariani@fwweekly.com. Put "The Books" in the subject line. The tix will be available for pickup at will call. The third e-mailer will win.
Contact HearSay at hearsay@fwweekly.com.