Last fall, when Alan Royal started rapping in front of live audiences, he would introduce himself as "just a regular guy who likes hip-hop." Royal, however, is anything but a regular hip-hop fan. Or artist. A-Roy, as he's now also known, is just a few weeks away from receiving his master's degree in education from Texas Christian University, and he is also a late entry into the rap race. What the 27-year-old lacks in experience, however, he makes up for in natural talent and conscientious eloquence.


On Thursday, A-Roy will release his debut EP, Rough Draft, which sounds anything but. Royal and producer Irv Jones, who goes by EyeJay, worked diligently together on the cleanly professional eight songs stuffed with catchy beats and soulful samples. A-Roy packed a lot of information and insight into his first foray into legitimate rapping, and despite his forthcoming educational milestone, he plans to keep moving on with the music.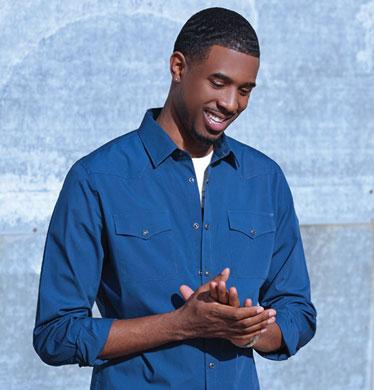 When he was a teenager in Longview, Royal discovered The Fresh Prince and DJ Jazzy Jeff's "Summertime," a song that really spoke to him, he said. The descriptive lyrics intertwined with the Kool and the Gang sample were a deviation from the '70s soul albums his dad liked to play, but "it changed my whole outlook," Royal said. "It made sense to me."
By the time Royal was an English major at TCU, he had become a "head," he said, meaning a hip-hop connoisseur. He even fiddled with writing his own rhymes. Although he had fun messing around with music and perhaps even spitting a verse or two in front of a few people at the student center, he didn't count himself among the ranks of actual artists. "I was the guy rapping to myself in the mirror," he said.
After earning his bachelor's degree, he moved back to Longview, where he worked as a manager for a rental car company and then as a seventh-grade teacher. "I was so conditioned about going to college and getting a regular career," he said.
At the urging of a friend, Royal returned to TCU to start work on his advanced degree, but along with expanding his career plans, he kept tripping over the hip-hop he'd dismissed as a fancy. One of his TCU friends, local rapper Dru B Shinin', convinced Royal to start blogging about music. Music and Me contains a few years' worth of well-thought-out observations about rap music, worldwide and local.
Getting more involved in music "opened my eyes to the whole range of things you could do, all these artistic and cultural pursuits," he said.
Dru convinced Royal that translating his love of writing into performing and recording music would be a snap. Royal started collaborating with EyeJay via the producer's Westside Wednesdays, a weekly collaborative project, and A-Roy took flight quickly. EyeJay has been acting as an alchemist behind the lyrics of many area rappers, and his thorough knowledge of all things hip-hop made Royal want to be around him.
Jones' knack for dynamic, engaging music shows throughout Rough Draft. Having such a solid sonic foundation inspired Royal lyrically. The rapper talks a lot about transformation in his lyrics, a topic he knows well, considering his recent change of lifestyle from scholar to musician.
Royal –– who chose A-Roy because it's recognizable, not because he wanted to create an alter ego –– gives credit in Rough Draft to the things that ultimately transformed his life. On "NC Blue," in a slightly piney-woods accent, he laments the way education didn't empower the lives of some of his Longview friends the way it did his. In "Insecurities," he discusses the burden that harsh financial realities place on him and so many in his generation.
Though he also touches on the influences of faith and relationships, his main topic in Rough Draft is definitely music. A-Roy is obsessed with hip-hop and its transformative powers. In "More Than Music," he talks about the all-encompassing art form and objects to the way some artists misuse it. In the opener, "Believe in Me," the former shy guy proclaims to be "the best when I'm before a crowd." The very last line of the EP is "keep the faith that hip-hop is soon to resurrect in Texas." Perhaps. Despite a local artist's slim chances of making it big, A-Roy has an optimistic spiritual worldview that's propelling him. "I have a lot of faith that things will work out for people who try to do good," he said.
No matter what happens after this point, A-Roy has already discovered one of the most sacred aspects of music. "It helps me unpack the stuff I really think and really believe," he said. He has to decide pretty soon whether to pursue his Ph.D. and maybe even teach classes in hip-hop history and culture one day. But for now, he's all about the music. "It's who I've always been," he said. "I just brought it out and embraced it."
Thu w/Dru B Shinin', J.Quest, Wrex Washington, Tha Cuddy Lo, and Spewcataclism at The Aardvark, 2905 W Berry St, FW. $3. 817-926-7814.