Graduate student art shows always tend to be a mixed bag, but you'll see some striking pieces at UTA's M.F.A. exhibit, like the above copper and resin sculpture.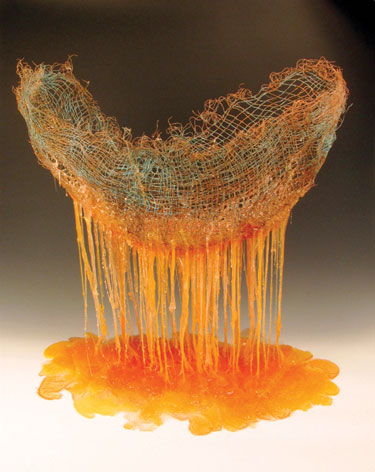 Other pieces in the show include Michael Mazurek's mixed-media work "Autonomous" and Shannon Brunskill's "Where To?," a tricycle made out of cast glass and found objects. The show's up only through Saturday, so hurry.
Master of Fine Arts Exhibition, thru Sat. Gallery at UTA, 502 S Cooper St, Arlington. 817-272-3143.