Jody Jones is back. Or at least he's about to be. The rootsy Fort Worth singer-songwriter had been living as an actor in L.A. until the late summer of 2008, when he returned home and recorded Tragedies, Broken Hearts, and Liars. Jones hoped the Nashville-ized radio-country album would land him a publishing deal. (Though glammy, a couple of the tracks are good enough to have been picked up and popularized by more than a few Nashville crooners. Nothing happened, though.)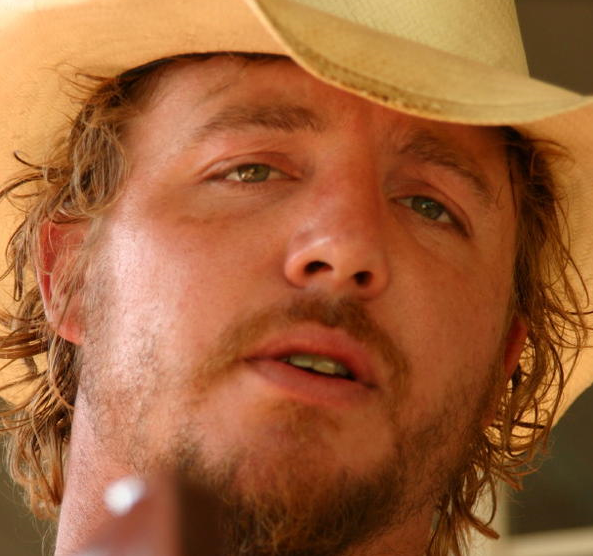 Now that Jones has had a while to write new material and play solo, he's put together a new crackerjack backing band. Featuring lead guitarist Ron Geida, drummer Jackie Hollan (Blow Up the Moon), bassist Joshua Stetler (Blow Up the Moon, Trailer Park Princess), and Jones on rhythm guitar and vocals, the new band will make its debut Sat., May 7, at 10 p.m. at The Chat Room Pub (1263 W. Magnolia Ave., 817-922-8319). "It's been a long hiatus, as far as playing with the band goes," Jones recently wrote in an e-mail. "We are making some changes and heading in new directions." Unlike his previous material, Jones' new tuneage is gritty, raw, and anti-Nashville. "I still love country, but that's not really what I'm really performing these days," he said. "I love [country]. I just feel like, production-wise, it's pretty watered down, and I'm not OK with that." Another possible reason for Jones' shift may be his inherent rock 'n' roll edge, a predilection that manifests itself in his non-cowboy-hat-wearin' appearance and live shows. Country music "just never really translated for me in live performance," he said, "and I was never really country enough live for the real hat bars." Jones also has fronted a 10-piece rock project, August Son, back in L.A. The new group, he said, "is still really fresh and raw and just getting rehearsed, which is always exciting. I feel the potential is pretty limitless. I've been watching and listening to each and every one of [the new members] play around town, and after a year of not doing anything but writing and playing solo shows I decided to ask them if they would be willing to start playing in the band." Jones is considering laying down some live tracks with his new band at Eagle Audio Recording, the Southside studio where he recorded Tragedies, Broken Hearts, and Liars. The Chat Room show will include a performance by native Fort Worthian bluesman Guthrie Kennard and fiddler/vocalist Marian Brackney.
On the way from Hentai Improvising Orchestra is the album Sustrepo, recently recorded at the house of HIO's Terry Horn. HIO comes highly recommended not only by me. Michael Davis, MC5 bassist (yes, that MC5), heard some of HIO's stuff online recently and commented, "This is a canvas of sound, open-ended, continuous, and organic. A soundtrack of a dream. Music to paint by. The freshest thing I've heard this century! The treacherous zone where right is wrong and wrong is right." MC5, people. HIO has a couple of shows coming up, including one at Landers Machine Shop on the South Side during Arts Goggle, Sat., May 14.
Contact HearSay at hearsay@fwweekly.com.