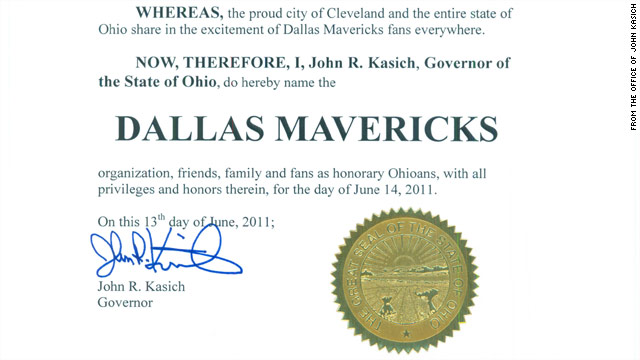 The people in Cleveland, Ohio were surely jilted and angered by NBA superstar LeBron James' decision to flee their dingy town and seek bigger spotlights in flashy Miami this season.
So when the Dallas Mavs crushed the dreams of James and his not so hot Heat, the Ohio governor declared today a special day for Mavs fans: We are all honorary Ohioans for the day.
Except for what he's really saying is, "In yo face LeBron, you disloyal gutless bastard."
And now the owner of a Cleveland deli has named his king-sized corned beef sandwich in honor of Dirk Nowitzki.
What next?
Ohio will boil a pet bunny and put it on James' front door along with a note saying, "We love Texas!"