The Modern Art Museum and Contemporary Dance/Fort Worth have long been partners in a summer festival of modern dance, but this year's version has a new element. Modern Film Fest 2011 is a selection of films from Lincoln Center's Dance on Camera festival that feature both new short films that spotlight dance performance and older films that are set in the world of dance.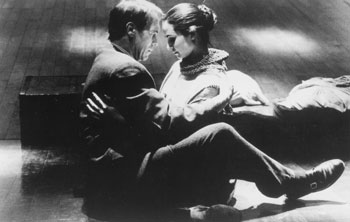 The short films hail from all corners of the globe: Brazil, China, Armenia, and the Faroe Islands are all represented. The features include Robert Altman's appropriately titled 2004 film The Company, a look behind the scenes at a New York City modern dance troupe from the viewpoint of a dancer (Neve Campbell); Carlos Saura's Tango, which examines each aspect of making a film about dance; Masayuki Suo's beloved 1997 film Shall We Dance?, about a Japanese office worker whose life is changed when he takes up ballroom dance; and Adam Del Deo and James D. Stern's Every Little Step, a documentary about the dancers auditioning for roles in the Broadway revival of A Chorus Line that made my list of the best documentary films of 2009. The festival runs in place of the regular Magnolia at the Modern series, and the ticket prices are the same. Stay afterward, and you may very well catch a CD/FW dance performance at the museum for free.
The Modern Film Fest 2011 runs Jul 8-17 at Modern Art Museum of Fort Worth, 3200 Darnell St, FW. Tickets are $6.50-8.50. Call 817-738-9215.