Back in the old days (pre-Facebook), listening parties were held at friends' houses. Back in the Paleolithic Era (pre-MySpace), listening parties were held at the investors' houses –– remember when trust-fund folks with nothing better to spend their wads of cash on would sink thousands of dollars into new bands' CDs? Ah, yesteryear.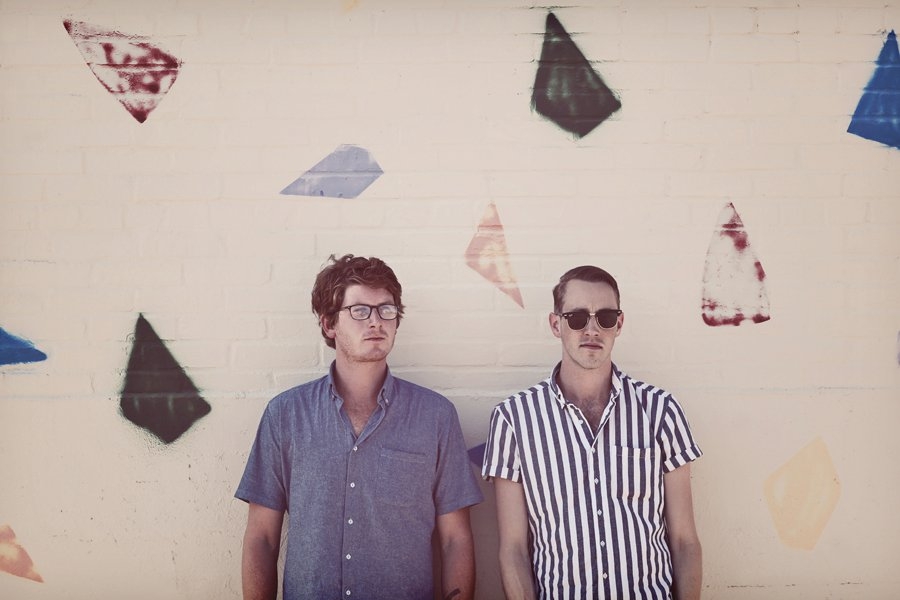 Now, folks with too much money and time on their hands have jumped on the latest craze: starting bars and restaurants. Anyway, listening parties: I haven't been to one in eons, but I'm guessing they're still fun, even when no one's fanning you with a palm frond while feeding you grapes, even when you've got to pay for your own damn drinks. Good thing Malone's Pub (1303 Calhoun St, 817-332-5330) will be offering drink specials 7:30-10pm on Tue, Aug 23, for the listening party for Burning Hotels' groundbreaking, eponymous new album. With all apologies to other local bands, Burning Hotels may be the least "local-sounding" disc that's ever come out of Fort Worth. The dynamic though still accessible arrangements speak to neo-New Wave, around the time when Joy Division was packing choruses on top of choruses in single (though admittedly occasionally long) songs, and as for the Hotels' sound, there's something warm and organic about it despite its broad palette of synths. The sweet melodies for which the Hotels have always been known have remained inviolate. So why Malone's? Well, for one thing, the place is a great little dive, one that's survived the massive gentrification of downtown. For another, Malone's is one of only a couple of bars left in town that doesn't have an internet juke but a good ol' fashioned jukebox, the kind with real polycarbonate CDs inside. And, yes, the Hotels' new one will be in there (alongside gems from other notable locals such as Flickerstick, Goodwin, and Woodeye, and the 2007 Fort Worth Weekly Music Awards annual compilation CD). Admission is free, though you'll definitely wanna bring some foldin' money –– copies of Burning Hotels will be for sale, a full seven days before the album is released digitally and three days before its official release party, Fri, Aug 26, at Lola's Saloon (2736 W 6th St, 817-877-0666) with Fort Worth's R&B-fabulous Browningham, Dallas' ishi, and DJ Wild in the Streets. Visit www.facebook.com/theburninghotels.
Before EPIC RUINS, there was Blood of the Sun, the first Fort Worth band of the modern era to blend thick, sludgy riffage with bombastic beats swathed in weed smoke (and inspired by THC-inspired fever dreams of the occult). BOTS is now back after a long hiatus, finishing up a record produced by Sterling Winfield (Pantera, Hellyeah) and featuring guitarwork from Rusty Burns and John O'Daniel, both of the legendary Texas metal band Point Blank. One reason for the long delay is that since 2009 BOTS drummer/vocalist Henry Vasquez (Sourvein, Archie Bunker) has been playing drums in Saint Vitus, an outfit formed in 1979 and on SST Records (founded by Black Flag guitarist Greg Ginn). Credited with birthing doom metal (Om/Sleep, Electric Wizard, High on Fire), Saint Vitus –– lo and behold –– is playing The Rail (3101 Joyce Dr, 817-560-RAIL) in Fort Worth on Friday with Warbeast, Klause, Habit of Force, Faded Grace, and headliners Crowbar. The BOTS album, which Vasquez worked on between stints with Saint Vitus, should be out soon.
Contact HearSay at hearsay@fwweekly.com.