WED ? 24
The title of this documentary is God Bless Ozzy Osbourne, though if you watched his reality show from last decade, you might have been tempted to say "God help Ozzy Osbourne." The film, showing at a small number of movie theaters, highlights his life and career. It plays at 7:30pm Wed & Mon. Check Calendar for locations. Tickets are $12.50. Call 818-761-6100.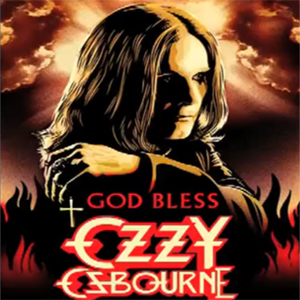 THU ▪ 25
While other theater companies are beginning their seasons, Stage West is winding its season down, and the troupe surely knows it can't go wrong with P.G. Wodehouse. Jeeves in the Morning features Jim Covault reprising his role as the unflappable and unfailingly resourceful butler. The play runs Aug 25-Sep 25 at 821 W Vickery St, FW. Tickets are $15-30. Call 817-784-9378.
FRI ▪ 26
The Fort Worth skyline will have itself a new monument when Connie Arismendi and Laura Garanzuay's light sculpture Night Song is unveiled tonight at a public ceremony. The piece integrates five structural rings emitting colored light. The ceremony is at 7:30pm at TCC South Campus, 5301 Campus Dr, FW. Admission is free. Call 817-298-3027.
SAT ▪ 27
A Creative Art Studio ends the season with A Hot, Hot, Hot Summer Art Show. (Gee, thanks for reminding us about the weather.) The Boxcar Bandits will provide live music at this one-evening event, with Stephanie Allen and Brian Ward opening for them. The show starts at 6pm at A Creative Art Studio, 227 W Oak St, Denton. Admission is free. Call 940-442-1251.
SUN ▪ 28
Arthur Miller's A View From the Bridge doesn't get as many public airings as his other plays Death of a Salesman and All My Sons, but it's a powerful look at a Brooklyn longshoreman whose resistance to change and inability to let go of his family results in tragedy. The play, which kicks off Artes de la Rosa's season, runs Aug 26-Sep 11 at Rose Marine Theater, 1440 N Main St, FW. Tickets are $15-25. Call 817-624-8333.
MON ▪ 29
In previous years, pianist Gustavo Romero has opened the academic year by playing series of recitals of Beethoven's and Mozart's complete piano music at UNT. Now fellow pianist Yi Wu comes to his aid to help him perform Liszt's complete piano music over three concerts. The Hungarian master's glamorous sonic world promises to be a nice change. The concerts are 8pm Aug 29-Sep 1 at UNT Music Bldg, Av C & Chestnut St, Denton. Admission is free. Call 940-369-7802.
TUE ▪ 30
Whether the Fort Worth Cats make the playoffs (and it's looking like a long shot as this issue goes to press), today is the regular-season finale for our minor-league team. As they close things out against Bossier-Shreveport, it's a good time to come to the ballpark and wish them luck for the postseason or the offseason. The series runs Sat-Tue at LaGrave Field, 301 NE 6th St, FW. Tickets are $5-16. Call 817-226-2287.