Gallery Art Show in Last 12 Months
Readers' choice: Piranha Bear, The Where House
Critic's Top Five:
A Certain Shade of Aftermath by Timothy Harding, Gallery 76102
Guest-curated by Christopher Blay (past critic's choice for "Best Artist"), this show was made up of several pieces, mostly stark graffiti-esque sculptures, but flowed like an installation. Though working in a mostly abstract visual language, Harding included an artist's statement loaded with subtext –– he likened living in the West to "survival of the richest" –– which gave the exhibit an ominous aspect.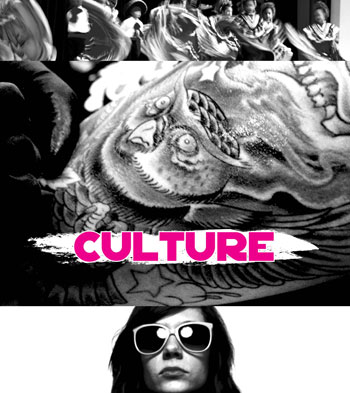 AC-X: Ten Years in the Art Corridor,
a group show, Art Corridor Gallery
Name a Fort Worth badass other than Vernon Fisher, and chances are he or she exhibited in this show at TCC Southeast's gallery. Curated by, yes, Christopher Blay, this survey of artists who had shown work at Art Corridor over the previous decade featured paintings, sculptures, drawings, and videos by Carol Benson, Daniel Blagg, Brian Fridge, John Hartley, Benito Huerta, Nancy Lamb, Devon Nowlin, and Cam Schoepp. Before AC-X, the artists had never exhibited together before.
Hidden Views by Christopher Blay, Fort Worth Library
In 2010, Blay was invited by Fort Worth Library to explore its archives and come up with something crazy, and Blay, of course, came through. His eerie ability to animate inert objects was most elegantly manifested in "floating" books (dangling from the ceiling) and collections of ledgers stacked seemingly randomly in display cases, each tower a sludgy alien creature with a dozen silent mouths.
International Fluxhibition #4, a group show, Fort Worth Community Arts Center
In the spirit of Fluxus, a '60s-era anti-establishment movement, Fort Worth artist Cecil Touchon and friends created a virtual space for Fluxus art, the Ontological Museum, several years ago. The group's fourth exhibit consisted of 120 works from 23 countries on five continents. The show's subtitle promised games, tricks, and puzzles, and Fluxhibition #4 was a hoot, offering ephemera ranging from clever to corny, kitschy to beautiful, and ironic to bawdy.
Looking for the Lone Star: Early Texas Art from Private Fort Worth Collections, a group show, FWCAC
Cynthia Brants, Kelly Fearing, Scott Gentling, Veronica Helfensteller, Dickson Reeder, and Bror Utter were among the Fort Worth Circle artists represented in this startling 46-piece exhibit assembled from private collections in Tarrant County and featuring mostly Fort Worth art.
Unsung Artist
Critic's choice: Alice M. Bateman
Sculptor Bateman has been plying her trade for decades to little or no fanfare. Her steel and granite pieces can be found in many public places (Fort Worth Zoo, Dallas' Arts District, Grand Prairie's tourist information center), but since we media types don't necessarily "review" public sculptures, chances of coming across her name in a magazine or newspaper are slim. Still, she's skillful and diverse, working in both abstract forms and representational styles.
Solo Dance Performance (Female and Male)
Critic's choice: Leticia Oliveira, Eddy Tovar in Don Quixote by Texas Ballet Theater
Brazilian dancer Oliveira continued her reign as Fort Worth's most impressive ballerina, tossing off with easy assurance the classical tricks on pointe and in the air demanded of Kitri in TBT's production of Don Quixote. And she's a good actress, too. As Kitri's young admirer, her partner Tovar gave his best performance yet.
Outdoor Cultural Event
Readers' choice: First Friday on the Green, Magnolia Green Park, 1100 Lipscomb St, FW
Critic's choice: First Friday on the Green
On the first Friday of every month from April through October, thousands of people pile into Magnolia Green Park on the Near South Side for free concerts by awesome, popular, mostly Fort Worth-based bands, presented by Fort Worth South Inc. and put on by your friends here at the Weekly. The 2011 season included performances by many local greats, including Telegraph Canyon, Calhoun, Burning Hotels, Whiskey Folk Ramblers, and The Hanna Barbarians. Pack up your blankets and/or lawn chairs for the last show of the season, Fri, Oct 7, with headliners Stella Rose, plus Oil Boom and Skeleton Coast.
Museum Art Show in Last 12 Months
Readers' choice: Picasso and Braque: The Cubist Experiment, Kimbell Art Museum, 3333 Camp Bowie Blvd, FW
Critic's choice: K-Mart Conceptualism by Vernon Fisher, Modern Art Museum of Fort Worth, 3200 Darnell St, FW
K-Mart Conceptualism collected dozens of Fort Worthian Fisher's signature pieces, including several of his trompe l'oeil blackboard maps (replete with "chalk" smudges) and off-key paeans to iconic, Cold War-era pop culture people and effluvia, especially one particular cartoon mouse. Culled from public and private collections in the United States and Europe, K-Mart Conceptualism was not only the first major-museum exhibition devoted to a Fort Worth artist but one of the best exhibits in North Texas in recent memory.
Art Museum
Readers' choice: Modern Art Museum of Fort Worth
Critic's choice: Kimbell Art Museum
Though both the Amon Carter and the Modern had tremendous years, the Kimbell deserves props for its two major exhibits –– Fiery Pool: Maya and the Mythic Sea and Salvator Rosa: Bandits, Wilderness & Magic –– but even more for two recent acquisitions: "Christ and the Woman of Samaria" (1619-20) by the Italian painter Guercino and, just earlier this month, "The Sacrament of Ordination" (1636-40) by the French painter Nicolas Poussin, two giant art-world coups that further solidify the Kimbell (and Fort Worth) as a world-class art destination.
---
Performing Arts Organization
Readers' choice: Fort Worth Opera
Critic's choice: Casa Mañana
Casa Mañana has been around in one form or another since 1936 and is such a mainstay on the North Texas theater scene that it can easily be taken for granted. But the organization enjoyed a spectacular 2010-11 season of critical and commercial hits, which included productions of Broadway staples created with local and regional artists. This summer's Hairspray was a huge hit, grande dame Ruta Lee returned for an especially salacious The Best Little Whorehouse in Texas, and the Children's Theatre branch whipped up a marvelous world-premiere live staging of the Rankin-Bass holiday special Rudolph the Red-Nosed Reindeer.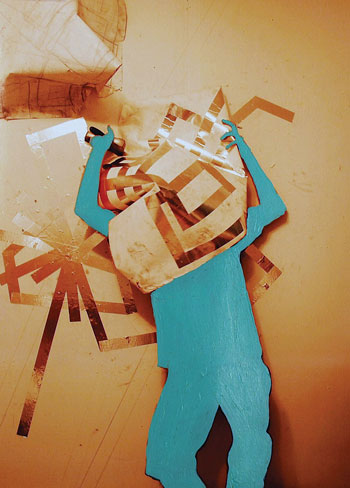 Art Gallery
Readers' choice: Artspace 111, 111 Hampton St, FW
Critic's choice: Fort Worth Community Arts Center, 1300 Gendy St, FW
Tough choice here, especially considering that quality shows were offered by the stalwart spaces (Artspace 111, Gallery 414, William Campbell Contemporary Art) and that some of the most progressive out-of-town art regularly appears at TCU's Fort Worth Contemporary Arts. But from a logistical standpoint, you can't beat Fort Worth Community Arts Center, whose sheer square footage allows for dozens of shows per year, when every other gallery can offer only about a quarter as many. But square footage doesn't mean anything without strong programming, and FWCAC's curators have a keen eye and a love for the local.
Visual Artist
Readers' choice: Nancy Lamb
Critic's choice: Timothy Harding
Trust us. Choosing Harding had absolutely nothing to do with his being the only Fort Worthian chosen to participate in the 2011 Texas Biennial, the every-two-year showcase of up-and-coming artists. No, Harding has been a pretty busy guy, exhibiting all over the state, including here, in addition to having perfected a signature brand of anti-consumerist multimedia art: lots of angular lines in black and red on white backgrounds, a cartoonish '80s-ish vibrancy, and the occasional pop-cult reference.
Photographer
Readers' choice: Pete Rearden
Critic's choice: Loli Kantor
Last year, Kantor was selected by curators all over the globe to participate in Critical Mass, an annual group show of the 50 most promising emerging and mid-career photographers in the world. She's from Paris, France, and Tel Aviv but has been living in Fort Worth for years. The downside is that she rarely exhibits in town, choosing to show her stuff mostly overseas –– her work is in the permanent collections of museums in Ukraine and China. Still, her portraiture and candids are often haunting and almost always suggestive of a narrative.
Theater Troupe
Readers' choice: Stage West
Critic's choice: Amphibian Productions
The little company that divides its time between Fort Worth and New York City roared into the top echelon of North Texas arts groups with a distinguished series of adventurous, expertly staged productions and readings (many of them regional premieres). From the thrilling one-woman show about public education, No Child …, to the poignant and poetic ode to endurance, Animals Out of Paper, to the historical tennis match between faith and reason, Wittenberg, Amphibian Productions has earned its place as an original, indispensable theatrical presence here.
Male Actor
Readers' choice: David Coffee
Critic's choice: Brandon J. Murphy in Wittenberg by Amphibian Productions
Amphibian Productions' fantasy about medieval professors battling over the soul of college-student Hamlet may be the most entertaining combination of philosophy and comedy that local audiences are likely to see for a long time. In a small, excellent cast, Murphy was still the standout –– funny, debauched, serious, romantic –– and, hey, he actually played that lute that we thought would just be a prop.
Female Actor
Readers' choice: Shannon Walsh in Anything Goes by Stolen Shakespeare Guild
Critic's choice: Laurel Whitsett in Animals Out of Paper by Amphibian Productions
Whitsett, a prolific North Texas film and stage actor, gave a raw, funny performance in this Southwest premiere of Rajiv Joseph's poetic dramedy about how pain and memory shape our personalities. Whitsett played a bitter, problem-plagued origami artist drawn out of her funk by a foul-mouthed young paper artist. She perfectly balanced anger, tenderness, hope, and hard-won courage with a delicate sense of timing.
Production Staged by Local Theater
Readers' choice: The Sound of Music
by Artisan Theater Center
Critic's choice: Alice Wonder by Jubilee Theatre
What a great evening. You laughed, you cried, you wanted to get up and dance in the aisles. Jubilee's take on Alice in Wonderland made great use of the cast's talents in music, dance, and comedy. Two standouts: Major Attaway as the Queen of Hearts (best line: "Smells so fresh!") and Melinda Allen, whose rendition of "He Gave to Me (the Right to be Righteous)" brought the house down.
Show at Bass Hall in the Last 12 Months
Readers' choice: Pink Floyd Experience
Critic's choice: Spring Awakening
Duncan Sheik and Steve Sater's groundbreaking and controversial show about teen sexuality, religion, suicide, and other hot-button issues got the city debut it deserved at the big concert hall in November. Superb singing and a high-energy production made this an experience worth waiting for.
Classical Music Performance (Cliburn)
Critic's choice: Dr. Christopher Shih
Marylander Shih took first place in the Cliburn International Piano Competition for Outstanding Amateurs with a stunning performance of Brahms' mighty Variations and Fugue on a Theme of Handel. There was nothing amateurish about the performance, which unfolded with the assurance and musical insights of a veteran artist many years his senior.
Classical Music Performance
(Non-Cliburn)
Readers' choice: Hydrogen Jukebox by Fort Worth Opera
Critic's choice: Barry Douglas with the Fort Worth Symphony Orchestra
Irish pianist Douglas closed the FWSO's symphonic series last season with an electric performance of Tchaikovsky's Piano Concerto No. 1. Playing with all the technical chops you could ask for in this unabashed showpiece, he found many reflective insights that added tremendous depth to the performance.
---
Book by Texas Author Published in Last 12 Months
Critic's choice: East of the West: A Country in Stories by Miroslav Penkov
Bulgarian writer Penkov has lived in the United States for 10 years and spent the last couple in Denton, where he's a creative writing professor at UNT. His debut collection of stories — an engagement with the history of his homeland that's alternately sobering and playful — is so strong, we'd be foolish not to welcome him into the Texas tent. The 29-year-old Penkov has already racked up a few awards, and his fiction has been selected for the Best American Short Stories and the coming batch of PEN/O. Henry Prize Stories.
Local Filmmaker
Readers' choice: James Johnston
Critic's choice: James Johnston
It's about time our critic picked him for this award, wouldn't you say? Especially since the readers choose him every year. Not only did the Fairmount-area resident produce Pioneer (see: "Best Locally Made Film" award) and Tom Huckabee's Carried Away, he also premiered his own short film Knife at the Modern, did some work on Terrence Malick's untitled upcoming movie, and advanced his plans for the art-house movie theater that Fort Worth has badly needed for years.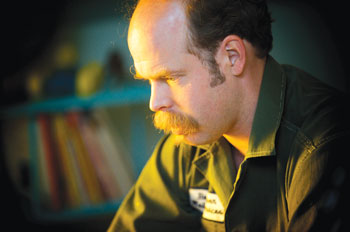 Locally Made Film
Readers' choice: Up a Creek
Critic's choice: Pioneer
David Patrick Lowery made these pages in 2010 as "Best Local Filmmaker," and that was before we even saw Pioneer, which in the past year played at Sundance, won the top prize for its category at SXSW, and is being talked about for an Oscar nod. Lowery's mesmeric short film about a man telling his son an epic bedtime story about the origins of their family and their place in the universe is an evocative, gently spooky, and charming work of cinema.
Film Series
Critic's choice: Q Cinema
Is it really possible that we've never given Q this award? What started out as an annual gay film festival has expanded into a monthly series with an inclusive spirit that takes in all facets of the LGBT community. The series, which usually splits time between Four Day Weekend Theatre and Rose Marine Theatre, is known not merely for the films themselves but also as a gathering place and rallying point for Tarrant County's gay culture.
Dance Production
Readers' choice: Don Quixote by Texas Ballet Theater
Critic's choice: Don Quixote by Texas Ballet Theater
Exciting soloists are only part of a successful storybook ballet. To make it work, the whole company needs to pitch in. TBT rose to the occasion with wonderful staging by company director Ben Stevenson, sumptuous scenery and costumes, and, most importantly, a well rehearsed, enthusiastic corps that managed to look like a major company.
Public Art
Readers' choice: "Man with Briefcase"by Joseph Borofsky
Critic's choice: "Night Song" by Connie Arismendi and Laura Garanzuay
An undistinguished radio tower at the Rolling Hills Water Treatment Plant suddenly became a highly visible part of the city's night skyline last spring when Arismendi and Garanzuay's light sculpture was added. The concentric rings around the tower emit LED lights that change colors with the seasons.
Place to See Art Films
Critic's choice: AMC Grapevine Mills, 3000 Grapevine Mills Pkwy, Grapevine
This multiplex in the Northeast part of our territory has for some years been a good place to see movies that were available nowhere else in Tarrant County, such as John Cameron Mitchell's Rabbit Hole and Cindy Meehl's Buck, and of course its Korean films. However, the addition of the restaurant and bar in December pushed the venue past its competition, allowing moviegoers to top off a great film with a sumptuous dessert or wash away the taste of a bad movie with a high-quality drink.
Locally Created Comic
Critic's choice: PvP by Scott Kurtz
Artist Kurtz left the 817 for Seattle several months ago, but he left us with one of the wildest years that his online comic strip, PvP, has ever seen. The story advanced into the red –– the cast of games journalists got into some financial trouble –– setting up their not-so-coincidental relocation. Arcs such as "PvP: 1955" and the Lovecraftian "Bone Burglar" were cool artistic deviations. Kurtz' most controversial character, Lolbat, an internet-themed superhero, got an origin story, a sidekick (Retweet), and even helped save Christmas in the conclusion of the strip's long-running battle between Santa Claus and the evil housecat Scratch.
Outsider Artist
Critic's choice: Ben Hance
You won't see his art in any gallery or museum. You're more likely to find it on a CD cover. In addition to creating art for his band, Fort Worth's Pink Floyd-ian Secret Ghost Champion, Hance occasionally lends his drawing and design talents to Hand Drawn Records, the Dallas label to which his band belongs. In his supremely outré and exceedingly naïve-seeming work, Hance often blends vibrant hues with bat-shit-crazy, semi-representational –– but never obscene –– imagery that almost defies description. What's that on the cover of SGC's forthcoming album, Psychosomatic Immortality? A human skeleton with a daisy blooming from its skull, Incan-rainbow arms/wings, and the lower half of a snake skeleton? Pretty. Warped.
---
Art Collective
Critic's choice: Piranha Bear
Started by Fairmount-area buddies Beka "Squirt" Johnson and Anna Smith, Piranha Bear finds assorted venues at which Cowtown artists exhibit –– and sell –– their artwork. The collective's inaugural show in December at The Where House was attended by a whopping 300 people, and subsequent shows have seen similar success. Featuring a mix of abstract paintings, sculpture, and pure Pop, a Piranha Bear show is always diverse.
Arcade
Readers' choice: Barcadia, 816 Matisse Dr, FW
Critic's choice: Th3 Arcade, 7420 N Beach St, FW
Th3 Arcade has brought public gaming into the 21st century. Sure, you can play Call of Duty 4 on Xbox LIVE from your couch, but Th3 Arcade makes it possible to snipe virtual ter'rists in the company of 50 other people. Featuring four different rooms themed around different types of gamers, from the casual Lounge (featuring booths for Kinect, Wii, and Xbox 360 — and natural light) to the underground vibes of the Zone and the Bunker, Th3 Arcade is a great place to gather a bunch of your best friends and shoot them in the virtual heads. With all that, surely you can do without the scruffy nostalgia of a vintage Pac-Man cabinet.
Background for Warped Christmas Card
Readers' choice: Sundance Square at Christmas
Critic's choice: Bent-steel billboard supports, 3101 W 6th St, FW
Santa Claus braves winter winds each Christmas to deliver presents, so it's fitting that locals use the art fixture at the Cultural District post office as background for their holiday cards. A 2000 tornado's incredible wind power managed to bend and twist the steel beams into one of the city's most endearing outdoor artworks.
Day Trip
Critic's choice: Booked Up, 216 S Center, Archer City
Archer City, hometown of the Pulitzer- and Oscar-winning writer Larry McMurtry, is certainly the closest literary pilgrimage you can make from North Texas. But if you've ever read one of the master's books, you know there's not a whole lot going on in the town, at least at the surface. The real reason to go –– other than to re-enact scenes from The Last Picture Show with your football coach's wife or to hold an imaginary conversation with Sam the Lion –– is Booked Up, the store that McMurtry runs out of four buildings in the heart of town. Open 10am-5pm six days a week, the bookshop has a larger selection of just about every category of printed-and-bound material than … anywhere, really. Think of Booked Up, a two-hour drive from Fort Worth, as our version of Powell's or The Strand, only a little out of the way.
Green Space
Critic's choice: Trinity Park, 2401 University Dr, FW
Fort Worth Botanic Garden is always tempting, but the nod goes to Trinity Park. Lazing along the Trinity River, replete with duck pond, playgrounds, and hiking trails, the park is a lovely place for slowing down a bit and enjoying a little silence (or birdsong).
Outdoor Workout Space/Running Trail
Critic's choice: Trinity Trail to Foster Park
Enter the trail near the Marquis at Stonegate Apartments (off Hulen Street) and head south along the path, past the Chisholm Trail Parkway construction and over the hill. Take a left onto the Trinity Trail and follow it as it winds south roughly parallel to Hulen, then along a creek and through the sylvan shade of the Overton Park neighborhood. This family-friendly run features peaceful, varied scenery that's largely separate from auto traffic, and it's about five miles round-trip, so you'll get a good workout too.
Urban Digs
Readers' choice: West Magnolia Avenue
Critic's choice: Leuda-May Historic District
This pocket-sized area between South Main Street and Jennings Avenue on the Near South Side has benefited from a handful of independent restoration efforts over the last decade and includes beautiful old apartments that have been nicely renovated. The neighborhood also is home to Rahr & Sons Brewing Company, a hot spot on the weekends thanks to tours and tastings.
Urban Redevelopment/Smart Growth
Readers' choice: West 7th Corridor
Critic's choice: Schaefer Advertising headquarters, 1228 S Adams St, FW
The renovation of the dark red brick building at the corner of Adams and Magnolia has been noted by the Fairmount neighborhood group and Historic Fort Worth Inc. The three-story building, just shy of 100 years old, was formerly the Dunn-Haven Apartments. It sat vacant for a long time. Now its porches, arches, fireplaces, and solid construction have been beautifully restored and repurposed in a part of town that just gets more exciting by the day.
Example of New Architecture
Readers' choice: TCC Trinity River campus
Critic's choice: Schaffer residence
Overlooking Eagle Mountain Lake is a mini-Modern Art Museum of Fort Worth. Designed by celebrated Fort Worth architect Norman D. Ward, the Schaffer residence is notable for its slanting roof –– you almost expect to see Evel Knievel soar over it. Beneath its apex is a second-floor window wall that allows eastern sunlight to filter through the tree canopy overhead and enter the living quarters.
Example of New Public Architecture
Readers' choice: The new jail
Critic's choice: Botanical Research Institute of Texas, 1700 University Dr, FW
As part of BRIT's transformation into a museum-type research facility, the institute went totally, well, green. The institute's new 70,000-square-foot Cultural District home is one of only eight buildings in Texas to earn platinum LEED certification. The building features bamboo ceilings, cork wallcoverings, wool carpets, solar-reflective parking pavement, and, most spectacularly of all, a planted living roof.
Rebirth/Relocation/Reopening
Critic's choice: Rosedale Street overpasses off I-30
Hopefully, the recently reopened Rosedale Street bridges have been reborn for the final time. After more than a year of being closed for construction on the Chisholm Trail Parkway project, the rebuilt bridges are more functional than ever, which is certainly a relief for commuters in and around the Near South Side.
Place to Take Your Kids
Readers' choice: Fort Worth Zoo, 1989 Colonial Pkwy, FW
Place to Skateboard
Readers' choice: Fort Worth City Hall, 1000 Throckmorton St, FW
Critic's choice: Tindall Properties, 801 Grove, FW
With some pretty hairy ledges and enough concrete and drops to grind, this industrial spot on the eastern edge of downtown is the place to test your mettle — and the tensile strength of your bones. Not for beginners or the faint of heart.