"Why are you interviewing me?" Lindsay Penn suddenly asked me in the middle of our recent talk. She wasn't asking out of false modesty or disingenuousness. She really wanted to know. I was interviewing her because her short film Attached, which garnered an honorable mention during Denton's 48 Hours of Hell "video race" last year, is being screened this weekend at Endeavor Cinema along with other winning entries from that contest. Penn didn't know her work was being shown until I informed her, hence her question, which was typical of an atypically refreshing interview. In contrast with filmmakers who have their spiel honed to a fine point, the 25-year-old University of North Texas student actually thought about my questions and came up with honest, original answers.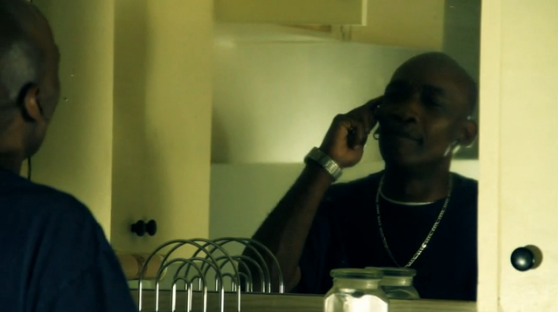 Penn was born in Pittsburgh but has lived in many places; her graphic designer parents frequently moved for work. She came to UNT at her mother's suggestion. "I generally do what my mother tells me," Penn said. "She's very wise," she added, noting that her mother suggested that she become a filmmaker back when Penn was making movies with her Barbie dolls. Asked if she likes North Texas, Penn cites the area's racial diversity before giving up on distinctions: "Places are pretty much the same. There are nerds everywhere. There are hipsters everywhere. There are nice people everywhere. There are jerks everywhere. As long as I have internet access, I'm good."
She does have a strong web presence. Her web site, linzerdinzer.com, has portals to her several YouTube channels, plus her Facebook page and Twitter feed. In addition to Attached and other film projects, the site also contains Chasing Taboo, Penn's online novel about a rebellious rich girl whose bad behavior has unintended consequences, and webisodes in which Penn discusses her pop culture passions, chiefly Korean pop music.
Penn often comes across as a brash fangirl on her site, but in person she was serious and on edge, puffing on an electronic cigarette. If she seemed preoccupied, that's probably because she's busy recruiting crew members for this year's 48 Hours of Hell competition, which takes place this weekend and will force her to miss the Fort Worth screening of Attached. The film concerns an ex-convict making himself a sandwich while threatening his ex-wife over the phone. In a video race, filmmakers are given a concept and a certain number of days to carry it out. In last year's 48 Hours of Hell, the concept was for films that involved a kitchen and backstabbing. "It would have been easy to do a movie where somebody stabbed someone in a kitchen," said Penn. "I wanted to do something less obvious."
Attached was also her first experience working with fellow student and filmmaker Mary K. Fetter, who has since become a valued creative partner for Penn, popping up as an offscreen voice on Penn's webisodes while Penn has edited music videos that Fetter has directed. "We're a set," said Penn, noting that they've spent almost every day together for the last 18 months without a single disagreement. "I'm better at directing people, but she's much more organized and better with numbers," she said.
In addition to gearing up for this year's video race, Penn also just wrapped an on-camera role in another student's film, for which she dyed her hair jet-black. She's also looking toward graduation next year and a TV career in which she can use her production skills while she makes films on her own time. When I asked what she has learned so far as a filmmaker, she said, "Everything costs eight times as much and takes eight times as long as you think it does. When choosing people to work with, look at their passion [for your project], not their talent. Forgive yourself for your mistakes."
Endeavor Cinema
6:30pm Sun. Four Day Weekend Theater, 312 Houston St, FW. 214-251-5670.