Sorry but there will be no Off Asides this week — the Cowboys didn't play yesterday.
Well, okay, they flew to Philadelphia.
They visited the land of green monsters and rabid hysteria, where fans boo Santa Claus, hurl snow-packed batteries from the stands, and boo opposing players who are injured, lying motionless, and thought to be paralyzed.
The Cowboys wandered onto the field in front of a national prime time TV audience and then pretended to have a bye week.
Eagles 34, Cowboys 7.
Ironically, our defensive mastermind The Dude had promised his team would kick the Eagles asses. Bet he could use a few White Russians this morning.
The Cowboys D had plenty of opportunities to kick ass — they were on the field all night.
Instead they slept walk. My sources tell me the team pilot flew the long way around the globe to get to Philly International.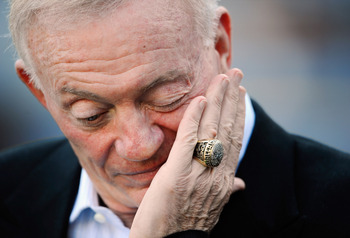 It's a telling sign that the team's most banged up player is punter Mat McBriar — he's worn out his feet from punting so often.
On the bright side, Tony Romo and his offense will be well rested for Sunday's home game against the Seattle Seahawks.