It seems like, lately, this space has been turning into a restaurant obituary column. Over the past year, Fort Worth has lost some of its most cherished, long-standing eateries, including Sardines Ristorante Italiano, Bistro Louise, Massey's, Caro's, and the most recent subject of my boo-hoos, Ruffino's (2455 Forest Park Blvd.).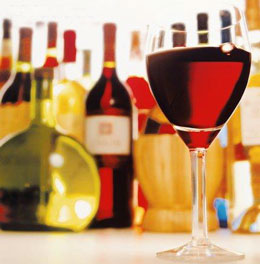 Chow, Baby heard on Wednesday that the upscale Italian restaurant would be closing the following day and decided to pay last respects. It had been a while since I'd eaten at Ruffino's, but I've always loved it — especially since chef Asdren Azemi, whose father opened the place 19 years ago, came back from culinary school and revamped the menu a few years ago.
The atmosphere was a little like a wake. People coming in would stop to hug the owners and chef and to offer their condolences. A couple of people, including Azemi, gave emotional toasts. The dining room was more crowded than I have ever seen it. The skeleton staff must have felt like they had run a track meet after that night, as they scampered to keep the diners' water and wine glasses full. We were also treated to delicious bruschetta, tomato, basil, and feta cheese, in lieu of bread. Chow, Baby might have overdone it a little — as it usually does when offered something free.
As my fellow diners and I did our best to work through the last of Ruffino's wine selection, Chow, Baby got alternately sentimental and hopeful: sentimental because this city has lost yet another core restaurant, one that contributed to the development of my own palate, and hopeful because I'm sure we haven't seen the last of Azemi — he'll land on his feet. And when he does, Chow, Baby will be there to taste the future of the Fort Worth culinary scene.
Like a Nice Chianti with That Fender?
Speaking of restaurants that have left us, some hints of Café Aspen, a Ridglea area anchor for many years, have been revived at, of all places, the Frank Kent Honda dealership (2400 W. Loop 820 South). Former Aspen owner David Rotman is now a manager at Frank Kent, but apparently he couldn't leave his past behind him. Rotman's touch — or at least the influence of his old menu — is readily apparent in the glorified snack bar there. It's called Twin Creeks Café , and really, how many car dealerships have food kiosks that serve walnut-crusted chicken?
It's admittedly a strange place to go for food, unless you're waiting to get your Civic repaired. Frankly, though, the dining-out options on that side of the loop are thin, so maybe Twin Creeks can help fill the void.
Chow, Baby was expecting a hard sell: "What's it going to take to get you into a steak today?" That didn't happen. Instead, the bill of fare offered not only the walnut chicken but several other classics from the Café Aspen years, including the house salad ($3.99) with seedless red grapes and an avocado lime vinaigrette. The prices are non-negotiable, and neither dish comes with a warranty. Also, no trade-ins.
The food was well executed, though not so swoon-inducing as to convince me to buy any of the new Hondas surrounding the dining room
I'm not suggesting Twin Creeks is, say, a great place for date night. But at least I can finally feel comfortable going to a car dealership without taking my father to negotiate for me. These things I can order on my own.