What seemed like a dream home in 2004 became a living nightmare for Tim and Christine Ruggiero after drillers started fracking for natural gas just 300 feet from their front door in Decatur. Fort Worth Weekly and others wrote stories over the years detailing the fight between the Ruggieros and Aruba Petroleum, including how the Ruggieros and their daughter suffered from strange rashes and respiratory problems.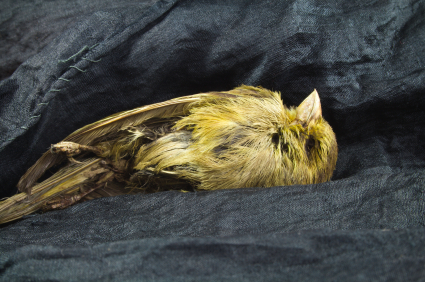 Well, itch and gag no more — the family is fleeing Decatur for a new start, according to Tim Ruggiero's recent Facebook post: "Goodbye, Gasland! Christine, Reilly and I are moving off the shale! We have bought a home in Pilot Point, TX … not a gas well in sight for miles. The air is so much cleaner, no truck traffic, no odors, no fracking gasholes."
Ruggiero received plenty of support in the comments that followed his FB announcement. "Now that's a Christmas story that warms my heart. We are right behind you guys," wrote Don Young, who is seeking to sell his Fort Worth home and move away for similar reasons.
"I hope we're next to move!" wrote yet another activist.
"These frackers don't seem to understand the damage they do in our lives," a commenter said.
"They understand, they just don't frackin' care," another responded.
Ruggiero hopes to settle into the new house by week's end, but he will continue his role in ShaleTest, an organization that collects environmental data and provides testing to low-income families and neighborhoods affected by natural gas exploration. Ruggiero founded the nonprofit ShaleTest with Calvin Tillman, the former mayor of DISH. Tillman expressed similar joy earlier this year after he sold his house at a loss and moved away from intense gas industry activity that had made his entire family ill.
"Since moving from DISH, my children have not experienced the periodic nosebleeds that they had while living there, and we have been able to enjoy being outside at our home without the noxious odors," Tillman said in October.
Yep, a city can sell its soul to the drillers, but you can't make the people drink (or breathe) the Kool-Aid. Although Fort Worth city hall and some state regulators still are doing the smell-no-evil bit, worries and outrage about shale gas drilling are so rampant in this country that you can now buy anti-fracking t-shirts from national catalogs. Static's prediction on next year's hot Christmas presents in Cowtown: gas masks and caged canaries.