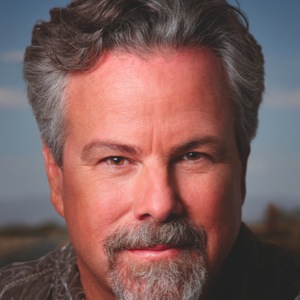 When Robert Earl Keen sang about catching a five-pound bass in the 1980s, who coulda thunk he'd ever be singing it in a place as fancy as Bass Hall?
This Friday marks Keen's seventh annual visit for an "Eve of New Year's Eve" party at the prestigious performance hall, and he sounded pumped during a phone conversation with Blotch. Keen appreciates Bass Hall's sterling acoustics and vibe. Most of all, he just loves Fort Worth.
Keen was playing a Dallas club in the 1980s when a guy named Dan Chandler approached him and asked if he'd be interested in gigging in Fort Worth. Sure, Keen replied. So Chandler created a petition, got a bunch of friends to sign it, and took it to The Hop.
"The next thing you know, I'm over at the The Hop," Keen said. "From then on I never had a problem playing in Fort Worth. Fort Worth has always been good to me."
The now defunct Hop is worlds apart from Bass Hall.
I saw George Jones at Bass Hall once and it was tough to listen to two hours of drinking songs without being able to drink and smoke. "Do your fans ever complain about that?" I asked Keen.
"We do have a few detractors that say they like to go where they can scream and jump up and down and drink beer, but it's a popular show," he said. "They seem to love that whole show. Every year I think, I hope this isn't my last one, but I always feel good after the Bass Hall show."
Keen, who's called "Robert" by friends and family, is currently touring to promote his new album Ready For Confetti, another fun romp through a diversity of musical styles and emotions from a songwriter who's been stretching himself during the latter part of his career. Years of taking pen in hand and creating songs have given him confidence to explore new directions.
"I'm sharper and more clear and I can do more," he said. "I might be limited in my scope as far as all the different subject matter, but I really feel very much at the top of my game as far as writing and understanding music and getting it across — the study of how songs work."
Musically, he's up for most anything these days.
"If somebody wanted me to write a musical, I'd write a musical," he said. "I've gotten really comfortable with what I do and I just want to do it more and bigger. Architects start out with Popsicle sticks and then graduate to steel and concrete. I'm into steel and concrete now."
Ready For Confetti revels in that reckless abandon and rocks with a good-natured approach, even when he's skewering an unnamed country superstar in "The Road Goes On And On."
Of course, everybody knows by now that Toby Keith is the unnamed antagonist who gets slammed in the song, but Keen isn't interested in spitting gas into that fire. Well, not much.
"I've not pushed that," he said. "I've dismissed it to some degree on my end."
Some fans speculate that Keen was hammering Keith for releasing "Bullets In The Gun" in 2003. Keith's song could be viewed as a rip-off of the early Keen classic, "The Road Goes On Forever."
But Keen's ill feelings toward Keith go back farther than that. He didn't go into specifics about the spat; he just doesn't like Keith's general assholery.
"It was longterm," he said. "It had been going on for about 10 years. I got tired of it and I wrote the guy a song and I got what I wanted to say out and I'm done with it."
Keith's no wimp. He's a big, loudmouthed dude, and a former football player and oilfield worker.
"Are you worried about running into him on the road and getting punched?" I asked.
Keen laughed.
"I'm not worried about that," he said.
One of the funniest lines in the song mentions The Liar Paradox and tells Keith to google the phrase to find out what it means. I guess I'm as dumb as Keith because I had to google it myself. I asked Keen where he learned about it.
"Surely they didn't teach you about ancient philosophy when you went to Texas A&M," I said.
Wrong.
Keen took a philosophy class at A&M and earned his best grade ever – and his worst.
"My philosophical knowledge fluctuates wildly," he said. "I made a 100 on one test and a zero on another."
"How do you make a zero on a test?" I asked.
"You don't know any answers," he said.
"I'm surprised the Aggies taught philosophy," I said.
"They might not teach it anymore," Keen said. "They've cut down on the liberal arts part. They probably cut out the word liberal too. It's probably called freedom arts now."
As it turns out, Keen didn't learn about The Liar Paradox until after he left A&M.
"I ran into it in a book about a guy who read the Encyclopedia Britannica from A to Z," he said. "At one point he talks about that."
One of my friends is a huge Keen fan and wanted me to ask the Texas songwriter if he ever considers recording another stripped down, simple, acoustic project similar to his debut album No Kinda Dancer (1984). My friend is like a lot of older fans waxing nostalgic for the sparse approach to music that Keen favored long ago.
Keen's been thinking about it too.
"I just haven't figured out when or where," he said. "When I started out, the studio experience pretty much scared me. I was intimidated by the musicianship and knobs and blinking lights and 'that's a good take' or 'that's a bad take.' It's only been in the last few years I've gotten comfortable. Now I like the studio. I look at it like a painting palette."
What's keeping him from doing a stripped down album now is his songs – he's writing for a touring band these days, trying new things, seeking bigger and sometimes more complex arrangements. The simple album will have to wait.
"It will probably happen but it won't be in the near future," he said.
For now, he's content to sprinkle a stripped down song or two into his albums, such as including "Famous Words" on Farm Fresh Onions (2003), or "The Great Hank" on What I Really Mean (2005). Otherwise he's shooting for something different, something to create fun at his shows.
"I was writing a song the other day with my bass player; we were saying what we need on stage right now is a really cool blues shuffle," he said. "It'd be cool to break into some Freddy King blues shuffle."
Ready For Confetti even includes the reggae-influenced "Waves On The Ocean."
"I wrote that song with Dean Dillon ("The Chair")," he said. "I love reggae and thought the whole waves on the ocean thing was a good fit."
While arranging to interview Keen on the phone, a representative told me I had 15 minutes. Keen and I were 30 minutes into our conversation when I asked him if he needed to go.
"No, we're alright," he said.
So we talked another 15 minutes, which is easy to do with Keen because he's funny and enthusiastic in a lethargic, Texan kind of way that makes you feel like you're talking to a compadre instead of a celebrity. That personality makes him an able artistic spokesman for Splother, a music licensing company that gives independent artists an outlet for their music.
"It's a click and pay company where if you want some music for your commercial or movie or TV show, you go there and find the artist and listen to the song and if you like this a contract pops up and you skip all the bureaucracy in between," he said.
Cutting through the bullshit is Keen's way, even when he's standing amid the grandeur of Bass Hall on a Friday night in downtown Fort Worth.
Robert Earl Keen
8 p.m. Friday at Bass Hall (817-212-4280)

Terri Hendrix and Lloyd Maines open the show